Iraq rapidly closing displacement camps, might leave over 100,000 people homeless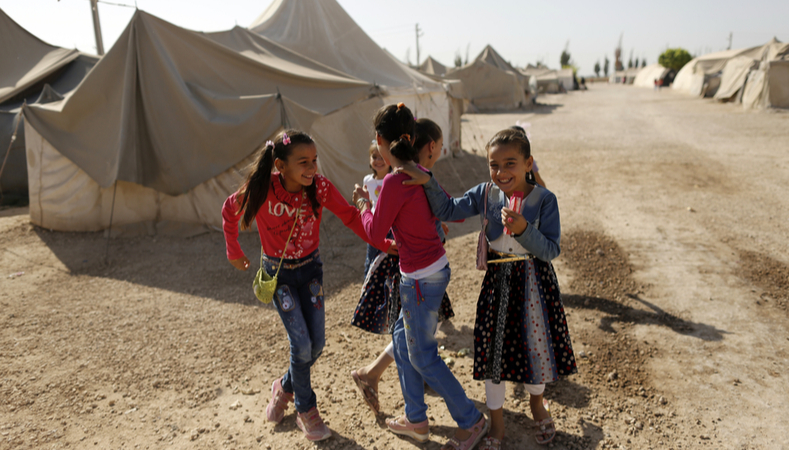 Iraq is moving in to rapidly shut down displacement camps in the country that can lead to over 100,000 people without any shelter. In the midst of coronavirus pandemic and approaching winters, this can be gruesome for these people.
Norwegian Refugee Council reports that camps in at least seven Iraqi provinces are being shut down with people being forced out without prior notice. Post shutting down, the government is expecting the sheltered people to return to their natives. Many of these camps had already been destroyed during war with Islamic State (IS) militant group.
During the conflict with IS, over six million people had fled their homes in Iraq, out of which 1.3 million still remain displaced. International Organization for Migration (IOM) reports that majority of the 4.7 million Iraqis who did return to their places of origin, are living in extreme living conditions.
Beginning August 2019, the government of Iraq began its operation of shutting down the camps across the country. Though the process slowed down this year due to coronavirus pandemic, it still continues. The Norwegian Refugee Council expressed its concerns on Monday over sudden shutting down of camps in Baghdad, Karbala, Diyala, Sulaymaniyah, Anbar, Kirkuk and Nineveh, leading to forceful eviction of thousands of families.
The NRC questions the fate of these families citing ongoing pandemic and approaching winter. Most of these people have come from destroyed neighbourhoods and cannot return there. Many also have history of arrests at checkpoints or due to perceived association with the IS group.
The NRC operated Hammam al-Alil camp, one of the largest is due to close in a week. So far, over 600 families living in this camp have left. Furthermore, more than half of the people who had been forced out in past few weeks from camps in Baghdad and Karbala haven't been able to reach their area of origin yet.
Jan Egeland, NRC Secretary General said, "Closing camps before residents are willing or able to return to their homes does little to end the displacement crisis. On the contrary, it keeps scores of displaced Iraqis trapped in this vicious cycle of displacement, leaving them more vulnerable than ever, especially in the middle of a raging pandemic."
NRC has called on the Iraqi government to provide the people living in camps a prior notice of shutting down so as to enable them prepare for the days ahead and arrange for alternate shelter and make necessary arrangements.