Iraq's political factions start voting on the 2023 budget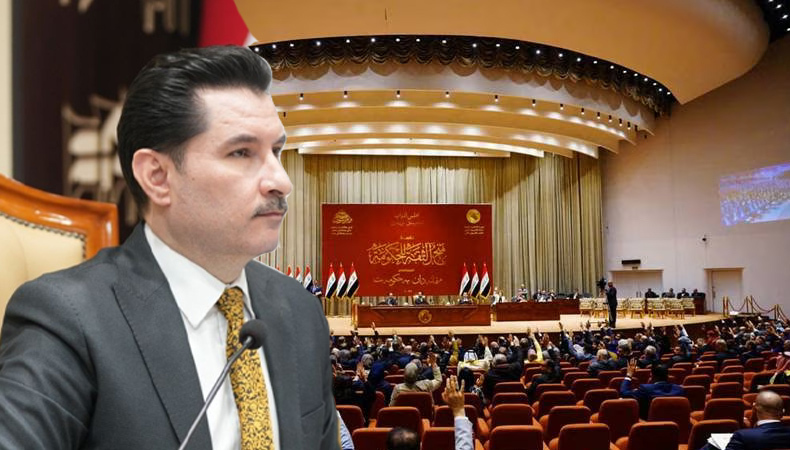 On Thursday, the Iraqi parliament started voting on the 2023 budget amid deep disagreements over the semi-autonomous Kurdish Region's share and financial obligations.
Also Read – American found responsible for torture in Iraq
The parliament of Iraq convened to vote on the federal budget bill with the participation of 258 lawmakers. Reportedly, the budget covers the years 2023, 2024, and 2025. The budget records 198.91 trillion Iraqi dinars ($153 billion), including 12.6% for the Kurdistan Region. So far, this is the largest proposed amount in the Iraqi parliament.
Earlier, disagreements between the various political parties postponed the 2023 budget. The financial committee also held meetings to submit a final draft of the budget. However, disagreements between blocs affected the process.
This time, disagreements occurred on various articles, including those related to the shares of the Kurdistan Region.
Since March, the Iraqi government has sent bills to the legislature. However, those bills have been subject to intense negotiations and discussions among political factions. The disagreement prevented the legislature from carrying out the process.
Some Shiite politicians and Kurdish parties wanted to draft a budget to strengthen Baghdad's control of the Kurdistan region's oil industry. The Kurdistan Democratic Party, a political party in Iraq, rejected cutting off the region's share of the budget if it failed to submit produced oil to Baghdad, the capital of Iraq.
The parliament of Iraq only approved seven articles out of 67. Reportedly, it will continue voting on other articles after some time. Harem Kamal Agha, a lawmaker from the Patriotic Union of Kurdistan (PUK), was also present.
Also Read – UN officials urge Iraq to preserve women's rights
According to media reports and various sources, the budget estimates an oil price of $70 per barrel with an average daily crude oil output of 3.5 million barrels, including 400,000 from the Kurdistan region of the country.
The country's fiscal year usually starts on January 1.