US Deploys Warships and Troops to the Red Sea in Response to Iranian Threats to Shipping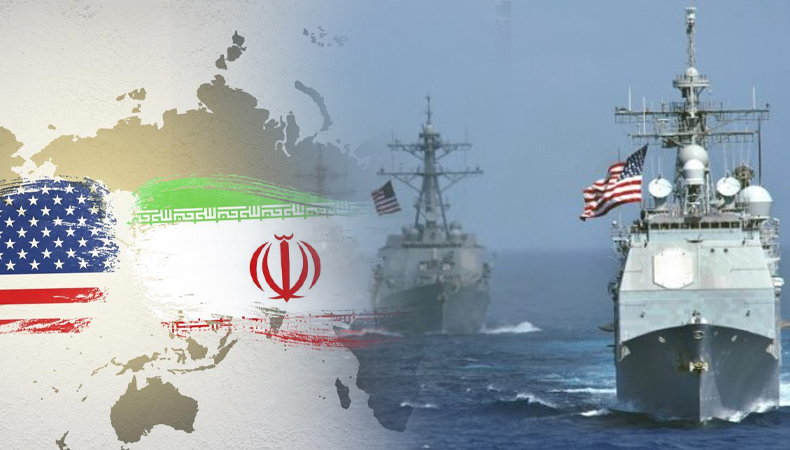 The United States has taken decisive action by deploying two warships and more than 3,000 sailors and Marines to the Red Sea in a forceful response to the rising threat posed by Iran to commercial shipping. The action demonstrates Washington's resolve to safeguard regional maritime security and international commerce routes. The deployment follows many events in which Iran sought to seize or take control of close to 20 ships with international flags over the previous two years. The US Fifth Fleet in Bahrain acted in response to the rising tension, and the fresh forces arrived aboard USS Carter Hall and USS Bataan.
The USS Bataan, an amphibious assault ship, and the USS Carter Hall, a dock landing ship, provide the US with heightened flexibility and maritime capability to address threats to commercial shipping. These ships increase the US Navy's capacity to meet issues in the Red Sea region by having the ability to transport fixed-wing aircraft, helicopters, and landing craft—a spokeswoman for the US Fifth Fleet, Cdr. Tim Hawkins highlighted that the deployment aimed to prevent destabilising operations and defuse tensions in the region brought on by Iran's actions.
Recent Iranian attempts to board commercial tankers in international waters close to Oman served as the impetus for the US to decide to send more troops. These attempts were successfully foiled by US forces, underlining once again how urgent it is to deal with Iran's belligerent behaviour. Iran had also taken two oil tankers within a week in early April and early May, raising questions about the security of shipping lanes. As a deterrence to Iran's actions, the US had promised to send a destroyer, F-35 and F-16 fighter jets, and a marine expeditionary battalion to the Middle East. To further improve security in the Gulf, preparations were also devised to board commercial tankers with Marines and Navy personnel.
Keep Reading
Nasser Kanani, the spokeswoman for Iran's foreign ministry, condemned the US deployments, saying they further Washington's objectives rather than strengthening regional security. He disputed the usefulness of the US military presence in the region, asserting that Gulf nations could ensure their safety. While significant problems exist between the US and Iran, some observers draw attention to the security issues that continue to cause volatility in US-Gulf relations. It is becoming more and more apparent that we need to confront these issues in a novel way.
In response to Iran's threats against commercial shipping, the US has sent warships and troops to the Red Sea, demonstrating Washington's dedication to preserving international trade lanes and maritime security. Finding practical measures to reduce regional tensions and improve safety remains a difficult task as the geopolitical landscape constantly changes. The deployment highlights the complex forces in the Gulf area and sends a clear message to Iran.