Joe Biden orders US intelligence to report on COVID-19 origins in 90 days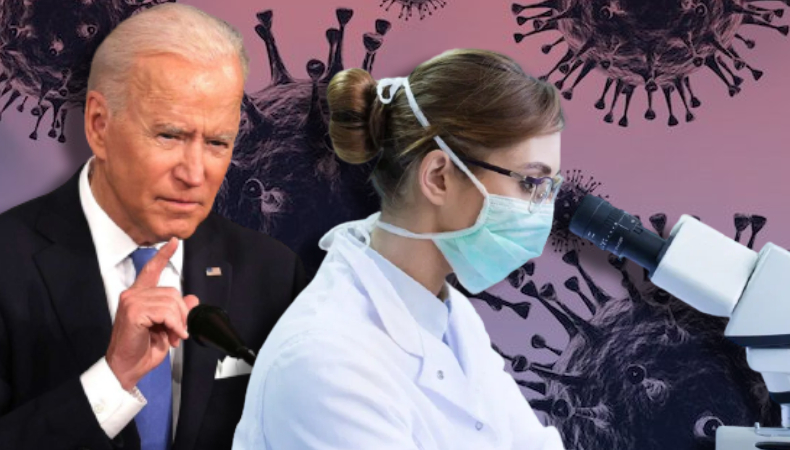 President Joe Biden has asked the US intelligence agencies to amplify their efforts to find the origins of the COVID-19 virus and submit a report to him within 90 days. In a statement issued by the White House on Wednesday, Biden said that he has asked the Intelligence Community to prepare a report on the most up-to-date analysis of the origins of COVID-19, including whether it emerged from a lab accident or from human contact with an infected animal. He added that the agencies submitted a report about their findings in the investigation earlier this month.
In the report, the Intelligence Community has identified two scenarios, but no definitive conclusion has been reached on the emergence of the virus.
The US President has further ordered the Intelligence Community to "redouble their efforts" to collect and study more information that could help in reaching a definitive conclusion on the question. Biden has also asked the National Labs and other US agencies to support the efforts of the Intelligence Community and to keep Congress fully apprise of any developments.
"I have asked for areas of further inquiry that may be required, including specific questions for China," he said in the statement.
He further affirmed that the US will continue working with "like-minded partners" across the world to press China to provide relevant data and evidence and participate in a "full, transparent, evidence-based international investigation".
In an unprecedented development, the Chinese Embassy in the US responded to the investigation to trace the origins of COVID-19. Without pointing fingers, the Spokesperson of the Chinese Embassy said that "smear campaign and blame shifting are making a comeback, and the conspiracy theory of 'lab leak' is resurfacing."
"Since the outbreak of Covid-19 last year, some political forces have been fixated on political manipulation and blame game…" the embassy said in a statement.
It noted that politicising the origin tracing will make it difficult to find the origin of the virus and will give free rein to "political virus" and hamper international cooperation on the ongoing fight against the pandemic.
The novel Coronavirus was first report in China' Wuhan city in November 2019. More than a year later, the virus has impacted the lives of millions of people across the world. However, little is known about its origins as countries across the world attempt to find more details regarding the virus. The Biden administration has been making efforts to put pressure on China to provide relevant details about the COVID-19 virus. Earlier, China denied permission to a fact-finding mission sent by the World Health Organization to the Mainland to study and review the origins of COVID-19.