Egyptian Talent To Showcase Startup Innovation At COP27 Summit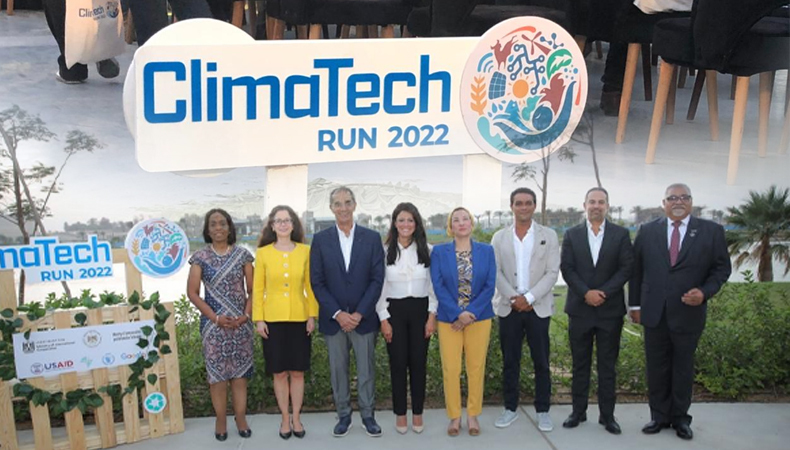 Egypt–Egypt is in news for the right reasons as its youth are gearing up to show their entrepreneurial talent in the forthcoming COP27. Towards this, Egypt is planning a global ClimaTech Run competition that is inviting start-ups and digital artists to come and compete and contribute to the cause of climate change.
The initiative is led by several ministries, development partners and tech companies. The ministries that have joined hands in this endeavor includes the Ministry of International Co-operation, the Ministry of Communications and Information Technology and the Ministry of Environment, as the Egyptian government ramps up preparations to host the UN climate change conference in Sharm El Sheikh in November.
Finalists will be given a cash prize of up to $100,000 on offer if their ideas that are pitched at Cop27 are selected. They will also participate in a mentorship and capacity-building programme. The promising partners include the US Agency for International Development (USAID), the African Export-Import Bank, the World Food Programme, Google, the UN Population Fund, General Motors, Egyptian multinational conglomerate Mansour Group, the UN Industrial Development Organisation, the UNDP Accelerator Lab and Microsoft, as well as others from the entrepreneurial community.
Related Posts
Egyptian President Abdel Fattah El Sisi and other government figures have emphasised in recent months that Cop27 would be the "Cop for action", moving from commitments to implementation. They have also stressed the importance of engaging young people. Digital artists would have the chance to win $5,000 and have their work showcased at Cop27.
Amr Talaat, Minister of Communications, and Information Technology, at the ClimaTech Run launch event in Cairo has said, "This event sends a powerful message that through innovation and start-ups, we can better our environment and our lives for ourselves and for the future generations as well. This ecosystem that we are trying to forge that is conducive to intellect and innovation — the new way of thinking out of the box — is definitely the way forward."