Kamala Harris: Indian PM Modi's visit will take India-US ties to next level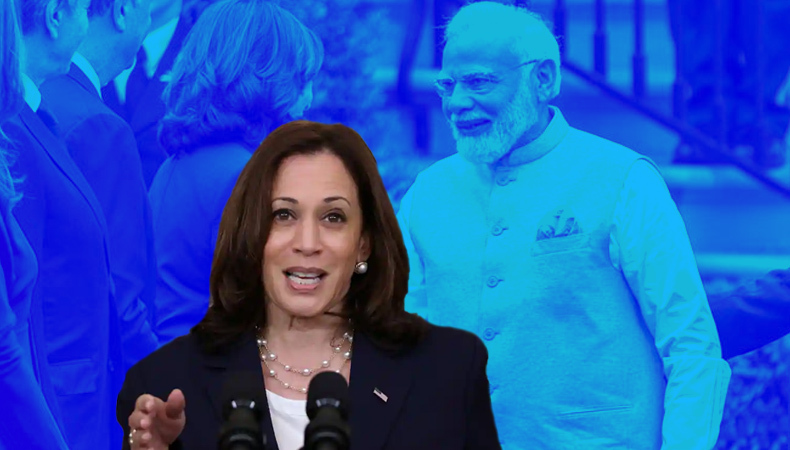 Kamala Harris, an American politician who is the current vice president of the United States, has said that Indian Prime Minister Narendra Modi's first visit to the United States will take bilateral ties between the two nations to the next level. 
Also Read – Harris Vietnam trip delayed amid Havana Syndrome scare
Kamala Harris said that PM Modi's visit to the US would boost cooperation in areas of space, defense, emerging technology, and supply chains. 
The first female US vice president and the highest-ranking female official in the US wrote on Twitter, "The US-India partnership is stronger than ever. Together, our countries will shape the future as we work to create a prosperous, secure, and healthy world. The partnership between the US and India is one of the most important of the 21st century, and this visit will take our partnership to the next level- from space, to defense, to emerging technology and supply chains." Consequently, PM Modi thanked Kamala Harris. The Indian Prime Minister wrote on Twitter, "I am equally enthusiastic about elevating our cooperation in futuristic sectors."
The White House, the official residence and workplace of the president of the United States, hosted a state dinner in honour of Indian Prime Minister Modi on Thursday. Various prominent celebrities attended the dinner. Mukesh Ambani, the chairman and managing director of Reliance Industries, Sunder Pichai, Chief Executive Officer of Google, Tim Cook, the chief executive officer of Apple Inc, and Harris attended the state dinner. Over 400 guests were invited to attend the dinner. The United States President Joe Biden and the US First Lady Jill Biden hosted the state dinner on the South Lawn of the US White House.
During his address to the US Congress on Thursday, PM Modi called for further expansion of India-US ties. 
Also Read – West discusses Libya's stability, stresses on elections in the country
On Friday, Antony Blinken, the United States Secretary of State, and Harris hosted the Indian Prime Minister for a luncheon.