Kuwait, emir postpones the National Assembly sessions by one month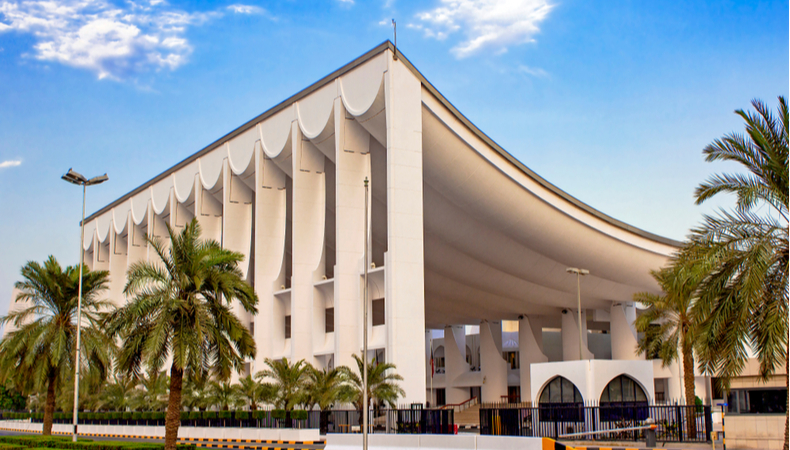 A statement shared via Twitter by the Kuwaiti government said that the emir, Sheikh Nawaf Al-Ahmad Al-Jaber Al-Sabah, has issued a decree to postpone the sessions of the National Assembly by one month, starting on February 18.The emir's decision comes in the wake of a stalemate between the elected assembly and the Cabinet following the government's resignation last month. On January 24, the Emir reconfirmed Prime Minister Sheikh Sabah Al-Khaled Al-Sabah to form a new government.
Sheikh Nawaf Al Ahmed Al Sabah reconfirmed Sabah Al Khaled Al Sabah as prime minister, entrusting him with the task of forming a new cabinet of ministers. Sabah Al Khaled was reinstated as prime minister six days after Sheikh Nawaf accepted his government's resignation.The former ministers, including the prime minister, carried out their duties and responsibilities pending the formation of a new executive. A month ago, the 15 ministers unanimously submitted their resignations to the prime minister.
Some consider the new government team to be "technocratic". In this regard, a political activist, Daham Al-Qahtani, said that ministers seem to have a career made of experience rather than politics and highlighted how different the "young" faces are. At the moment, the activist said, the executive seems not to have met the opposition of the Parliament, especially since those figures who had generated controversy have been excluded, to extinguish the hotbeds of tension ignited in the months before the elections. However, new clashes cannot be ruled out.
Kuwait has repeatedly placed itself as a mediator in some regional issues, including the so-called Gulf crisis that broke out on 5 June 2017. At the same time, as highlighted by the Emir, the Gulf country was marked, in 2020, both from the Covid-19 pandemic and from the death of the previous emir, Sabah al-Ahmad al-Jaber Al-Sabah, which occurred on 30 September last year.
To mark an already fragile picture, then, there were the disagreements between the government and the National Assembly, which have repeatedly threatened to put an end to their collaboration, essential for the stability of the country. Underlying the tensions were allegations of corruption and scandals involving members of the ruling family. These have not only caused concern but have also damaged the country's reputation internationally and fuelled demands for radical reform.
At the same time, by 2021, the Kuwait economy, which has a value of about 140 billion dollars, is expected to suffer losses of 46 billion dollars. The reason why one of the priorities for the new government will be to increase state coffers severely affected by the coronavirus crisis and falling oil prices, including by trying to end the legislative deadlock on a bill that would allow Kuwait to tap into the markets of international debt.