Lebanon: Bahaa Hariri enters political fray ahead of vote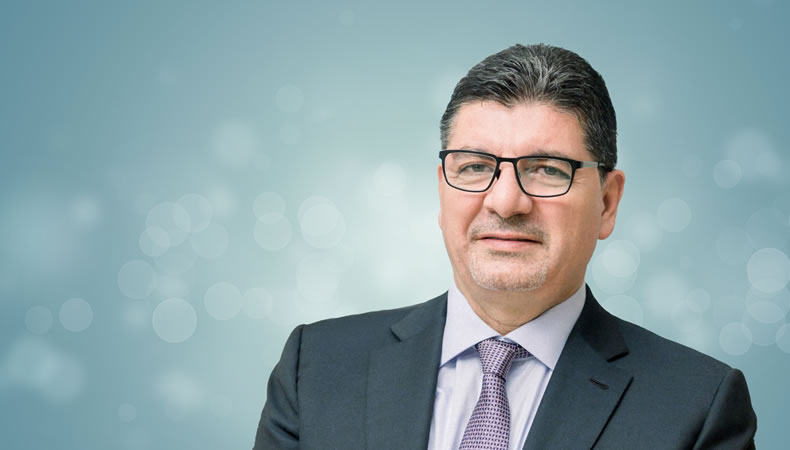 Lebanon– Former Prime Minister Saad Hariri's estranged older brother says he believes the impending elections in crisis-torn Lebanon will usher in a new generation of leaders, and that he'll do everything in his power to bring about constructive change and responsibility for past misdeeds.
Bahaa Hariri also calls Hezbollah, the Lebanese militant group, a terrorist organization and a part of Lebanon's "failed past." His comments to The Associated Press come a month after his brother, former Prime Minister Saad Hariri, declared his retirement from politics and that he would not run in the May legislative elections. Hariri's shocking decision marks the first time in three decades that a strong Sunni family has stepped away from politics, adding to the country's financial crisis. Bahaa Hariri has not stated whether or not he will run for office.
Since his father, Rafik Hariri, was assassinated in a horrific truck bombing in 2005, Saad Hariri has been at odds with his brother. Following that, the family chose Saad Hariri to head, bypassing his older brother, Bahaa. Bahaa, who is considered as more combative than Saad, has attacked his brother in recent years for being too soft and compromising on Hezbollah, while coexisting with the Iran-backed group in the coalition governments he led. That cost him support from Saudi Arabia, a Sunni giant and Iran's nemesis, who saw him as too indulgent with Hezbollah.
Related Posts
Due to financial difficulties and the loss of Saudi Arabia's political support, the former prime minister announced his resignation from politics and that he would not run in the upcoming elections, calling on his political outfit, the Future Movement, to do the same. Bahaa Hariri has not said if he would run for office himself or will merely campaign for candidates. It's also unclear whether Crown Prince Mohammad Bin Salman of Saudi Arabia regards him as the kingdom's new man in Lebanon.
For the most of his life, the 56-year-old businessman has resided outside of Lebanon. He's been chastised for remaining away and only returning when his sibling got into trouble. Many of those who rose out against the political elite in 2019 are unlikely to back Bahaa Hariri, whose family has been accused of corruption in the post-civil war period. When Saad Hariri announced his retirement from the Saudi capital in November 2017, citing Hezbollah's rule of Lebanon, Bahaa Hariri's name was initially suggested in Lebanese media reports as a possible Saudi-backed contender to succeed him.
Top Lebanese authorities think Hariri was compelled to retire at the time by Saudi Arabia. Hariri went home and reestablished his connection with Hezbollah, losing Saudi support in the process. In reaction to widespread public protests against the country's ruling class, he resigned as Prime Minister in 2019. "I cannot support the terrible policies pursued by some, which brought the country to this catastrophe," Bahaa Hariri stated, referring to his brother.
"The people are seeking a new generation of leadership that is utterly separated from those who have brought us to this point — a failing state — over the previous 15 years." Hariri, who responded to written questions from the Associated Press from his London headquarters on Sunday, said he would not collaborate with Hezbollah. "I regard Hezbollah as Lebanon's failing past, not its future. Terrorist groups "destroy countries, not construct nations," he explained. "Bread, employment, electricity, and a government that serves all of the people are what the people need, not more bullets."
Bahaa Hariri works for Saudi Oger, his family's construction and development firm in Saudi Arabia. He eventually quit the firm and now owns and operates his own real estate and investment companies. Bahaa Hariri has lately spent a substantial amount of money in Lebanon, supporting an online media platform called Sawt Beirut International as well as a political campaign called Sawa Li Lubnan, or Together for Lebanon, which he is portraying as a vehicle for change. He stated that having an open and transparent financial audit of the whole government and banking industry is one of his top goals. He said, "Where has the money gone?" "All those who are involved in corruption should be prosecuted and held accountable for their conduct."