Macron and Al-Sisi discuss cooperation, regional issues to boost bilateral relations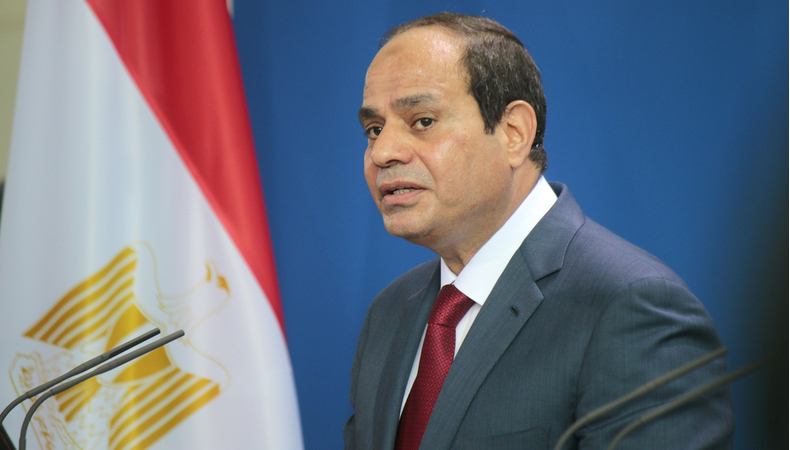 Egypt's President Abdel Fattah Al-Sisi has met with his French ally, Emmanuel Macron, to talk and boost bilateral ties and the association between France and the Arab world.During the conference, which occurred in Paris on Monday, the two presidents likewise handled regional and global issues and matters of common interest as well, such as counterterrorism, the Palestinian Cause, and the conditions in Iran, Lebanon, and Libya.
During a press meet, President Al-Sisi stressed that finding a political solution is the only path to obtain security and stability in Libya. Both the leaders concurred on the need to destroy militia in Libya and eliminate mercenaries too. Macron adulated his Egyptian partners for standing up for France against the hate campaign against Paris.On Sunday, president Al-Sisi showed up in Paris to have political conversations with Macron and French authorities.
The visit came during a continuous dispute between France and the Islamic nations, following the controversy related to Prophet Muhammed's cartoon, and the most recent measures against the Muslim community in France following the terror attack.During the meeting, Macron stated that Al-Sisi is a significant partner in battling terrorism and adulated the release of some human rights activists who had been in custody. Macron stated that he had talked about the issue of human rights in Egypt with Al-Sisi. He mentioned that regardless of being a "legal counselor of democratic rights he dismisses forcing any political or financial conditions on Egypt because of the human rights concerns.
While, President Al-Sisi dismissed the portrayal given to Egypt that it is an autocratic state dominated by abuse, and dismissed the presence of political detainees in the nation. He accused the French media of depicting Egypt's heads as oppressors who perform violence on the nation's residents."We are confronting terror groups that undermine the security of both Europe and Egypt," Al-Sisi stated, "We are fighting for a better tomorrow for our kin in a profoundly violent locale." Egypt supports human rights and that the nation has more than 55,000 civil society organizations. However, he should shield 100 million Egyptians from terrorism", he added.