Mike Pompeo visits Oman to meet Sultan Haitham, and pay respect to late Sultan Qaboos bin Said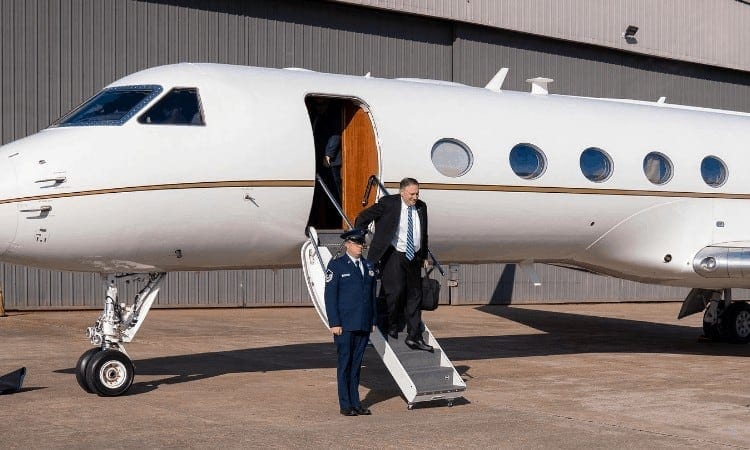 US Secretary of State Mike Pompeo has landed in Oman to meet the new Sultan Haitham Bin Tariq Al Said. Pompeo came to Oman to offer his respects to the departed Sultan Qaboos bin Said, who passed away last month.
His Highness, Late Qaboos bin Said was born on 18 November 1940, he was the only child of Sultan Said bin Taimur. Qaboos bin Said finished his education in the United Kingdom. He came back to Oman in 1966. In 1970, Sultan Qaboos took to the royal throne.
As Sultan, Qaboos administered a strategy of modernization and brought an end to Oman's global isolation. His reign saw an ascent in expectations for everyday comforts and advancement in the nation. Throughout his reign, he ended the Dhofar Rebellion, the declaration of Oman's constitution, and the abrogation of slavery. Tragically he died at the age of 79 because of ill health on 10 January 2020.
"Sultan Qaboos was a revered pioneer and a friend to all countries. The United States profoundly esteemed His Majesty's solid association in advancing security and regional stability. We respect his legacy and stay focused on our solid association and companionship with Oman," Pompeo stated.
In an announcement discharged ahead of the trip, Pompeo's office communicated the significance of the bilateral relations between the two nations, defining it as "critical to our shared national security objectives, including strengthening regional stability and combat terrorism." 
"Oman plays an extraordinary diplomatic role in the area, encouraging talks and bridging divides and peaceful measures of contentions, including Yemen, the Middle East Strategic Alliance, and the Middle East peace plan," the announcement stated, the National reported.