No Compromise: Russia's Veto Blocks Humanitarian Aid to Millions in Syria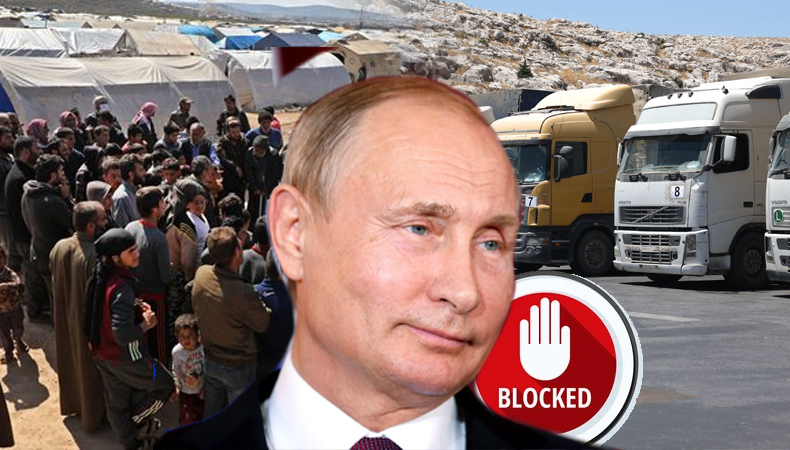 Russia has blocked the extension of a cross-border operation to deliver aid to nearly four million people in Syria from Turkey. Moscow vetoed the use of the Bab al-Hawa crossing after the UN Security Council failed to pass two resolutions authorizing them. 
Also Read – Russia-GCC Ministerial Meeting Strengthens Ties Amid Global Shifts
Russia had proposed a six-month extension, but the United Nations failed to gain support as it was voted down by the UK, France and the U.S. France argued that the six-month renewal would have pushed Syria into uncertainty in winter and this view was supported by other UN members. 
But Vassily Nebenzia, Russia's envoy to the UN, warned that if the UN did not support a six-month extension, Moscow would just go ahead and close down the cross-border mechanism. The Syrian government supported Russia's decision and accused the Western powers of violating Syria's sovereignty under the pretext of delivering cross-border aid. Russia and Syria highlighted that the humanitarian operation violates Syria's sovereignty and territorial integrity. Both countries want food to be delivered from inside the country. Nebenzia said Moscow is not open to any kind of technical rollover, which is often used for a short amount of time to continue a mission, while outstanding issues are worked out. 
Also Read – Turkey's Erdogan to host Russia's Putin, aims to extend Black Sea grain deal
Bassam Sabbagh, Syria's permanent representative to the United Nations, said the western states are still politicizing the humanitarian act and going far beyond in exploiting its mechanism as a tool of pressure and political blackmail against Syria. 
Russia, with the Syrian government's support, over the last few years has forced the UN Security Council to stamp the cross-border aid operation. The Kremlin has put its foot down for six-month renewals instead of year-long approvals. Russia and Syria have also been calling for aid deliveries across the conflicted front lines from within the country than from outside. 
Linda Thomas-Greenfield, U.S ambassador to the UN, said Moscow must answer to the international community. "Where we are right now is that trucks are not crossing the border at Bab al-Hawa. They have been stopped. So needed humanitarian assistance is not getting to the people." UN spokesman Stephane Dujarric told reporters that Bab al-Hawa remains the center of gravity for the UN's cross-border response. This route was used since 2014 but in 2020, Russia and China used their veto powers to stop the aid deliveries via Iraq and Jordan, as well as through the Bab al-Salameh crossing with Turkey.
The European Commission believes the veto will disrupt the delivery of life-saving humanitarian supplies to millions of people in need. It urged the Russian Federation not to unnecessarily exacerbate the suffering of millions of Syrian people.