Turkey's Erdogan to host Russia's Putin, aims to extend Black Sea grain deal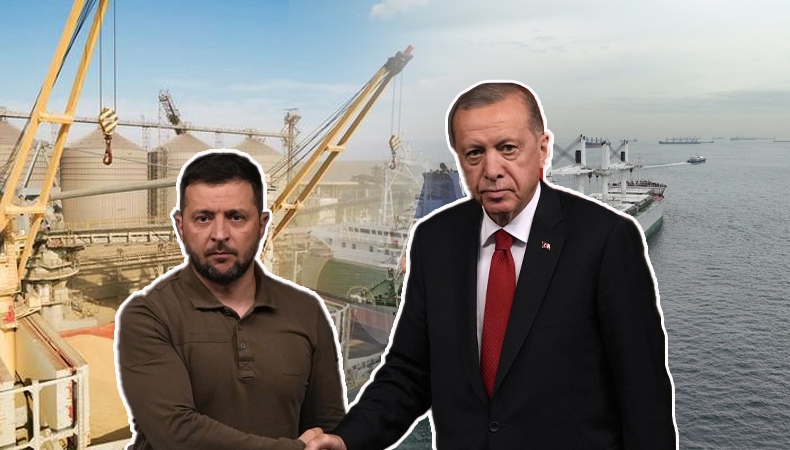 The President of Turkey, Recep Tayyip Erdogan, has said that the President of Russia, Vladimir Vladimirovich Putin, is set to visit Turkey in August. 
On Saturday, Turkey's President said that he urged Russia to extend the Black Sea grain deal by at least three months. The deal is reportedly set to expire on July 17. Erdogan made the comment at a joint news conference with the President of Ukraine, Volodymyr Oleksandrovych Zelenskyy, who arrived in Turkey as part of his European tour.
Zelenskyy and Erdogan discussed the deal brokered last year, which allowed for the safe export of grain from Ukrainian ports via the Black Sea, which is bounded by Turkey, Bulgaria, Romania, Ukraine, Russia and Georgia. The deal brokered by the United Nations last year allowed the shipment of over 30 million tons of Ukrainian grain through the Black Sea. 
Read Also | Rights group urges Tunisia to stop expulsions of African migrants
The Turkish President said, "We are continuing our work on the grain corridor issue. We are working to see how long we can extend it after July 17."
Russia has always denied extending the deal beyond July 17, citing obstacles to its own exports of grain and fertilizer. Several Russian officials said that the Black Sea grain deal could not be extended beyond July 17.
During the press conference, Zelenskyy said, "Russia behaves as if it owns the entire Black Sea, as if it is the owner here." 
Read Also | IS Enslavs Women and Children- Report
During Zelenskyy's visit to Turkey, the Turkish President expressed support for Ukraine joining NATO (North Atlantic Treaty Organization), a military alliance of countries from Europe and North America. The Turkish President told reporters, "There is no doubt that Ukraine deserves NATO membership." It was  Zelenskyy's first trip to Turkey since Russia's invasion of Ukraine.
The Ukrainian President applied to join NATO following Russia's invasion of Ukraine last year. Later on, Sweden and Finland also applied to join NATO.