Opposition parties plans to postpone elections to end President Farmaajo's legal immunity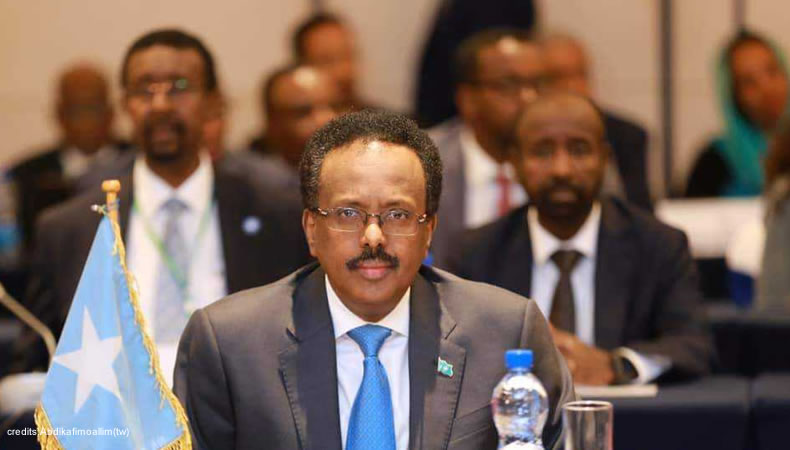 Opposition presidential candidates in Somalia are expected to oppose all government-appointed election commissions and are feared to come up with plans to suspend them or select members they see as potential candidates to hold free and fair election.
Candidates are taking this step dissatisfied with the appointed commissions, which they say have been empowered by the government, as well as being filled with government employees and intelligence members. The conflict between the opposition and the government over the past month appears to be worsening.
If the opposition boycotts these commissions they are likely to come up with a plan to appoint committees to represent them and this could jeopardize the timing of the elections. There are fears of political unrest and new upheavals as elections approach. But candidates prefer delays rather than running in a full-fledged presidential election. This will be a barrier to Farmaajo ambitions to hold the election on time.
President Farmaajo is pushing for elections to be held before his February 8th term expires, taking advantage of most regional administrations under his control, and electoral commissions with strong influence in the presidency. For their part, the opposition leaders want the election to be delayed by a few months, so that when the time is up Farmaajo can be like them and will loss him immunity, as it is under the rule of law, so they can negotiate.
Read more : Challenges ahead for the Somali elections
The Puntland and Jubaland regional administrations also supported the opposition's plan by opposing or delaying the appointment of state-level election commissions, which could ensure its implementation, while three other regional administrations became directly controlled by the presidency.
Politician Abdirahman Abdishakur also indirectly announced the plan in an interview with Universal Television. "Time is running out for President Farmaajo and only two months left. Do not lose time. There will be no unsatisfactory election in Mogadishu, I promise," said Abdirahman Abdishakur. "We have to be satisfied with the election. We are local politicians. We are competing for power. Puntland and Jubbaland have the right to reject this, and those who did it are wrong," he added. Finally, the current challenge is that Farmaajo wants a snap election before February 8th, and the opposition parties are trying to overthrow Farmaajo presidency legality by postponing the election.