Australian women who faced 'sexual assault' at Qatar airport still waiting for an apology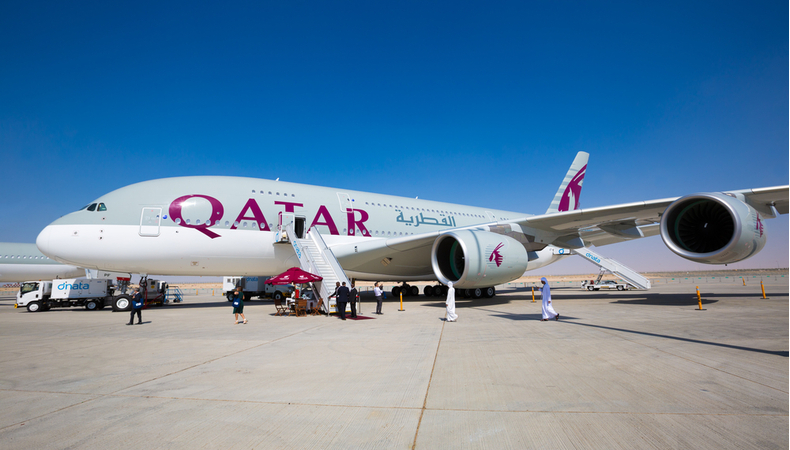 Women travellers from Australia, who were forcefully pushed into intimate medical-checkup, are still awaiting individual apologies from Qatar airways and Qatari government for their gross mistreatment at the Hamad International Airport, by the airport officials. As per the report, the female passengers of Qatar Airways flight 908 to Sydney on October 2 were taken down and escorted by security staff to a private area of the airport, where ambulances were parked and were subjected to forceful vaginal examinations.
The incident led to global outrage as Australia's Foreign Minister Marise Payne highlighted that similar drill was conducted on women passengers on 10 flights, 18 in total, 13 of whom were bound for Sydney. Payne slammed the authorities for "grossly disturbing" and "offensive" treatment of women. International watchdog Human Rights Watch labelled the indecent act by Qatari authorities equivalent to sexual assault as the "women were given no information and did not have an opportunity to provide informed consent".
In an interview to Guardian Australia, many victims said that its been over six weeks since the incident happened and yet neither Qatar airways nor Qatar government reached out to them with a written apology or compensation to express their genuine remorse. The media organisation said that Qatari authorities remained silent despite some passengers making a formal complaint to Australian Department of Foreign Affairs and Trade (DFAT) and the Australian federal police (AFP) within 24 hours of arrival. Some of the female passengers expressed that they were considering option of take a legal action. Many leaders, governments, rights group and even sports personnels supported their voice.
Read more : Qatar Airways scandal: World still awaits answer for disrespecting women
Though Qatari authorities were quick to issue a general apology for causing distress to women travellers but it was more of an explanation as Doha airport officials said that operation for extensive intimate examination was conducted to identify the person who gave birth to a baby, as the authorities found a newly born baby abandoned in a trash bin. The officials said that the baby girl was soon take in the care facility.
As a damage control endeavour, the prime minister of Qatar, Sheikh Khalid bin Khalifa bin Abdulaziz Al Thani, offered his "sincerest apology for what some female travellers went through as a result of the measures".He also told Payne, in a telephonic conversation on 30 October, of Qatar's "commitment to the safety and security of all passengers travelling through Hamad International airport".
But no individual apology was issued to victims, some of whom said that they were "astonished" they had not yet been contacted as the airlines had their contact details. Later, Qatari government did it even publish a formal assurance for not letting it happen again, showing commitment to the safety of its passengers. Rather, Doha opted for silence, waiting for the issue to die down on its own.
Doha officials justified their extreme measure by explaining that Qatar forbids sex outside marriage. Being a conservative Muslim country, it treats it equivalent to a criminal offence. Qatari officials said finding a newborn was an egregious and life-threatening violation of its law.
This further intensified the debate on mistreatment of women in the Gulf nation. The Human Rights Watch said, "The reported invasion of these women's privacy is rightfully making headlines. But the circumstances that might have led a woman to leave the baby in the airport bathroom should be too." It stressed that Qatar should not only disallow forced medical exams but also decriminalise sex outside of wedlock.
In a detailed statement, HRW said, "In Qatar and across the Gulf region, sexual relations outside of wedlock are criminalised, meaning a pregnant woman who is not married, even if the pregnancy is the result of rape, may end up facing arrest and prosecution. Hospitals are required to report women pregnant outside of wedlock to the authorities. Abortion is also criminalised with limited exceptions including that women must have their husband's consent. Low-paid migrant women, like the more than 100,000 migrant domestic workers, in Qatar are disproportionately impacted by such policies."