Pakistan Sidelined by Countries in South Asia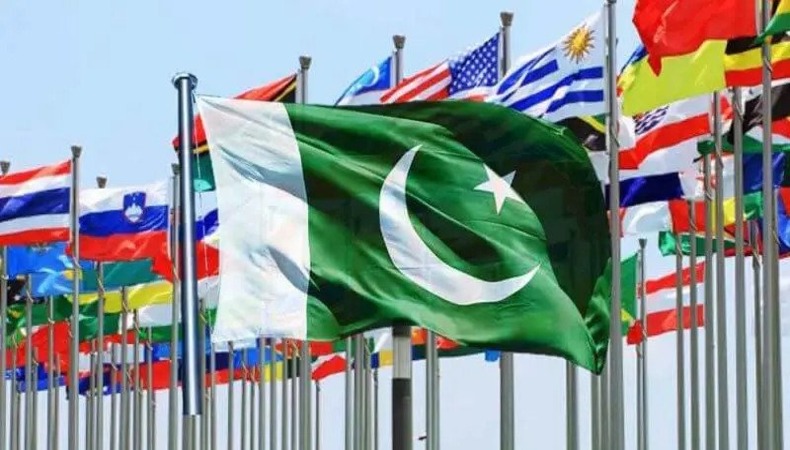 As countries in South Asia tussle against each other for lucrative projects, connectivity and name, Pakistan and Afghanistan have been left out from reaping the benefits of regional cooperation time and again.
This may be as experts point out – India prioritizes regional collaboration and political influence through economic cooperation, while Pakistan insists on resolving strategic disputes as a prerequisite to cooperation. Islamabad emphasizes conflict resolution alongside trade and technology initiatives.
While India and China have eyes on Afghanistan for connectivity and power projects, shaking hands with the Taliban is keeping them away. It should be noted that South Asia, which comprises of Afghanistan, Bangladesh, Bhutan, India, the Maldives, Nepal, Pakistan and Sri Lanka, has been a hotbed of Sino-Indian strategic competition for decades.
Pakistan Has Potential
Senator Mushahid Hussain Sayed, international, political and strategic issues expert, believes sky is the limit when it comes to regional collaborations. "For all of these, South Asian leaders need a vision followed by a will to act. Pakistan has much to offer, especially to smaller countries, including diplomatic and military training, or even making inroads through the use of drone technology in agriculture. If Pakistani footballs are used in the World Cup matches, why not in South Asia?"
Sayed highlighted that Pakistan built and gifted the Maldives its parliament building, is offering 25 scholarships per year to Nepalese students and 60 of Nepal's military officers come for training annually to Pakistan.
Islamabad also provided military and diplomatic help to Sri Lanka to help them defeat the Liberation Tigers of Tamil Eelam. Morever, Pakistani TV dramas and pop songs are very much popular in India, Nepal and Bangladesh.
Sayed says this much be promoted through a special South Asian "soft power" fund. There's also the CPEC which can offer regional economic connectivity to all of South Asia with Central Asian countries through Pakistan.
Keep Reading
Pakistan's Leadership Vacuum: A Nation in Need of Direction
Pakistan: Former PM Nawaz Sharif Returns After 4 Years in Exile
India, Pakistan Longstanding Problem
However, India does not applaud China and Pakistan CPEC. New Delhi sees CPEC as blocking connectivity projects between India and Central Asian nations. It also has concerns for its sovereignty and territorial integrity.
Ajit Doval, India's National Security Advisor, said connectivity and economic integration with the Central Asian countries was a key priority for India. He said it was important to ensure that connectivity initiatives were consultative, transparent and participatory. "They should respect the sovereignty and territorial integrity of all countries. They should also adhere to environmental parameters, ensure financial viability and not become debt burdens."
For India, Pakistan remains an intractable problem because of longstanding sovereignty and territorial disputes over the Kashmir region, as well as Islamabad's deep friendship with China.