Political Prisoners In Algeria On Hunger Strike Amid Escalating Repression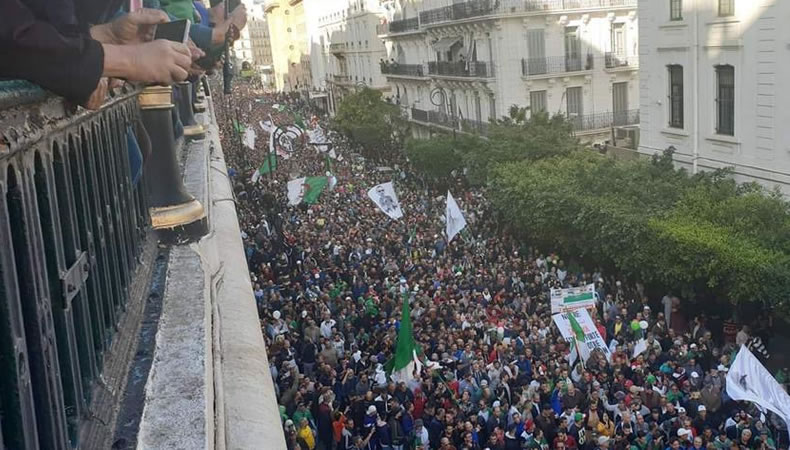 Algeria– Algeria's political prisoners are on hunger strike amid escalating repression. Since 28 January, some 40 political prisoners in Algeria have been on hunger strike protesting against repression.
The prisoners are demanding their release from illegal and arbitrary detention. They are also protesting against the increasing prosecution of democracy activists on charges of 'terrorism' under the new Article 87bis of the criminal code. Women, youth, and trade unionists have been on hunger strike, awaiting trial and sentencing. Several leaders of SNAPAP, the independent union of workers in public administration, have also joined the strike in solidarity from outside. The SNAPAP is affiliated with the IUF.
Algeria has been suffering significantly ever since the mass movement for democracy, the Hirak, erupted in February 2019. The Algerian Hirak movement was started on 22 February 2019 in Algiers. Subsequently, it expanded to encompass all the 48 districts in Algeria. The movement was directed against the ousted president Bouteflika's fifth mandate. However, the Covid-19 pandemic took the Hirak off the streets in 2020. Strikes and street protests started again in 2021, which led to a brutal crackdown.
Related Posts
On 22 February 2021, thousands marched in the capital of Algier, calling for meaningful reform. Reportedly, 40 prisoners were released last February. Subsequently, the National Committee for the Release of the Detainees counted 70 prisoners of conscience. Among those released was the prominent journalist, Khaled Drareni, who worked for French broadcasters.
Reportedly, independent trade unionists in Algeria face repression from the authorities. They are now repressed for their engagement in the Hirak. Headquarters of independent unions have been shut by the police officers. Union leaders also continue to be dismissed from their jobs and blacklisted from public sector employment because of their engagement in the Hirak. In December 2021, five United Nations (UN) Special Rapporteurs addressed a comprehensive communication to the Algerian government over human rights issues.