Palestinian-Australian files legal complaint against the government for 'racial discrimination' over support for Israel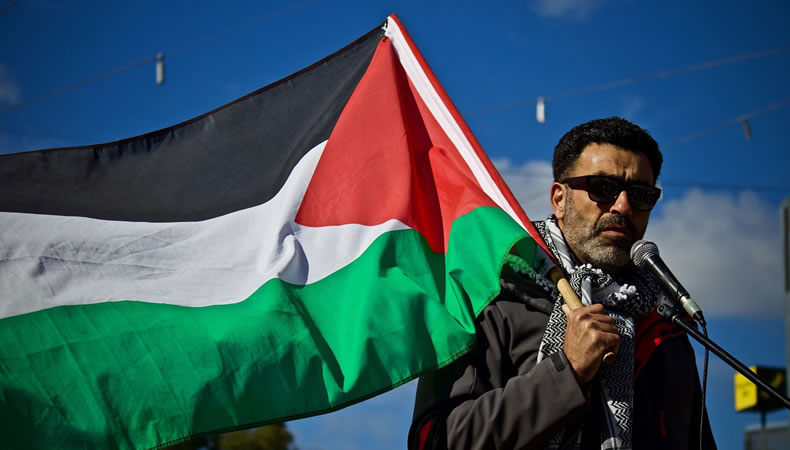 Palestine–Palestinian-Australian advocate Nasser Mashni filed a complaint against the Australian government for "racial discrimination" on behalf of Israel. The complaint refers to the government's comments during Israel's bombing of Gaza last May. Mashni accused the government of "advocacy" on behalf of Israel to avoid investigation by the International Criminal Court (ICC).
After the ceasefire in Gaza last May, Foreign Affairs Minister Marise Payne said that Israel has the right to defend itself under international law. The complaint said that the Australian government has discriminated against Palestinian-Australians. The complaint further called on the government to identify breaches of international law committed by Israel.
The Sydney-based legal firm hopes that the case will be a "landmark case" for Palestinians in the country. The case will be represented by Birchgrove Legal. Moustafa Kheir, Birchgrove's Principal Solicitor, said, "There should be legal consequences at home for governments that support foreign nation-states in carrying out discrimination against racial or ethnic groups."
Related Posts
Mashni said that the federal government's behaviour betrays its obligation to advance equality before the law for all citizens. Mashni further added that Palestinians must be allowed to live in peace and dignity. Mashni accused the government of not supporting the investigation of war crimes committed by all parties, including Israeli authorities and Hamas.
Mashni called on the Australian government to acknowledge the occupation of Palestinian land by Israel. Mashni told SBS News that he had been denied opportunities due to his Palestinian background. He said that the Australian government is not honest in its language when it discusses Israel.
Birchgrove Legal said in a statement that discrimination against Palestinians causes enormous distress to Australian Palestinians. The Australian Human Rights Commission will investigate this racial discrimination case against the federal government. This is the first complaint against Australia's foreign policy towards Israel that will proceed against the federal government.