President Erdogan Disappointed by European Attitude Toward Turkiye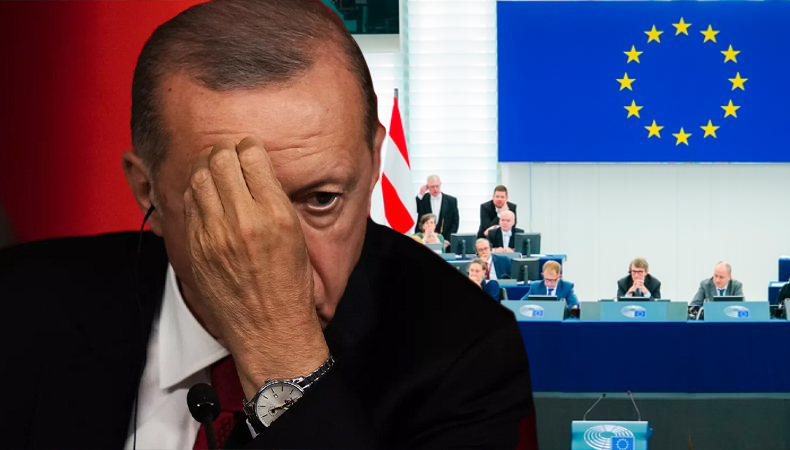 Turkiye has been lingering at the doorstep of the European Union for the last five decades, with acceptance to the Customs Union in 1995 and candidature for EU membership in 1999 being the only two positive developments.
President Recep Tayyip Erdogan said the Turkish government is aware of procrastination and has no expectation of being a member of the EU in the short and mid-term. He believes EU's deceits against Ankara should be taken seriously by the Union's decision-makers and they should reconstruct the trust. Erdogan attributed deteriorating relations between Turkiye and the EU to unreliable European policies.
Turkiye and its EU Ambitions
But in July, he suggested that the EU should admit Turkey into the bloc if it wanted Sweden in the NATO. The Turkish president clarified that Sweden's position and Turkiye's current position within the European Union accession negotiations are two separate things. "We have repeatedly stated that we were ready to support Sweden's bid to join NATO, but Sweden is supposed to rise up to the occasion and keep their promises." 
Keep Reading
Erdogan said Sweden should keep its promises. "Terrorist organizations should immediately stop their demonstrations on the streets of Stockholm, and they should stop their activities, because this actually happening is going to be very important for the Turkish people. Sweden carried out legislative amendments, but it's not enough."
Erdogan Says Russia is Equally Reliable
The Turkish president says Russia is one of their closest neighbors, with both countries having a common history. "I have no reason not to trust them. To the extent the West is reliable, Russia is equally reliable. For the last 50 years we have been waiting at the doorstep of the EU and at this moment in time, I trust Russia just as much as I trust the West." 
Erdogan said Turkey and Russia launched the grain corridor – 33 million tons of grains were exported to the rest of the world using the Black Sea. He described it as a humanitarian obligation, and not because of the EU.
In regards to good relations, Erdogan said just as I have good relations with the US, similarly, I will have good relations with Russia. "I will continue to have a relationship with the EU member states based on the same approach as well, win-win."