Qatar transferred dozens of ISIS terrorist from Afghanistan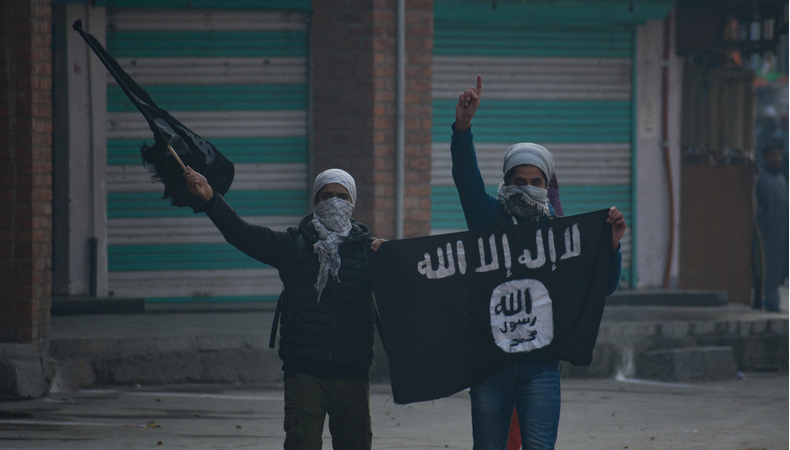 Qatar has tried to transfer dozens of Daesh (ISIS) members from Afghanistan, hiding them among civilians. In addition, hundreds of elements with jihadist connections have infiltrated artists, women, and children on the recommendation of Doha, who intended to host them to manage the Afghan scene in all its divisions, such as the Taliban or the leaders of ISIS and al-Qaeda.
Tara Copp, a Senior Pentagon reporter, revealed on "Defense One," citing a US State Department official, that up to 100 of the 7,000 Afghans evacuated as potential recipients of special immigration visas resulted in having links to terrorist groups on US State intelligence agency checklist.
According to military sources, the Americans rushed to Qatar after reports indicating Doha's plans to shelter dangerous jihadists to control future Afghanistan scenarios, deeming this action unacceptable, contrary to what has already happened with the Taliban. Security officers at Al Udeid airbase have found that at least one Afghan evacuated from Kabul airport has potential ties to ISIS, Tara Copp said.
According to Defense One report, in the past few hours, at least 6,000 fleeing Afghans have been evacuated to the Al Udeid base, which houses US troops in Qatar. Thousands more have been transferred to temporary stops in the Middle East and Europe by US military aircraft. At those bases, customs and border patrol controllers check IDs of displaced people and biometric data against law enforcement databases.
The idea of ​​Doha is crazy if we think that thousands of those Afghans will arrive in the United States, where they will initially be housed in various military bases, such as Fort Bliss in Texas, Fort McCoy in Wisconsin, and Fort Lee in Virginia. "There was certainly a number of them" who triggered the alarms, requiring officers to set aside the displaced for further checks, US officials confirmed.
The international community provides the evacuation of thousands of people belonging to categories at risk, such as journalists, workers of humanitarian organizations, translators, and cooperators. However, at least one seems to be a potential member of Daesh, and officials are still working to understand possible links in Afghanistan, Pakistan, and Doha.
The Biden administration has guaranteed robust security checks to allied countries that will receive part of the evacuated Afghans. However, in recent days, the military and civilian air transport operation of NATO and the United States has had to accelerate. The Taliban said they were adamant about the August 31 deadline as the deadline for the West to leave Afghanistan.
Just yesterday, Tuesday, August 24, 21,600 people left Kabul aboard US planes. Doha has tried to take advantage of the chaos to get potential terrorists out of the country. Pentagon sources confirm that while most of the security warnings occurred in Al Udeid, it is investigating whether the massive airlift operation has allowed other Afghans with potential terrorist links to leave the country.