Raisi brings hopes of continuing relations with Qatar as the Emir congratulates new Iran president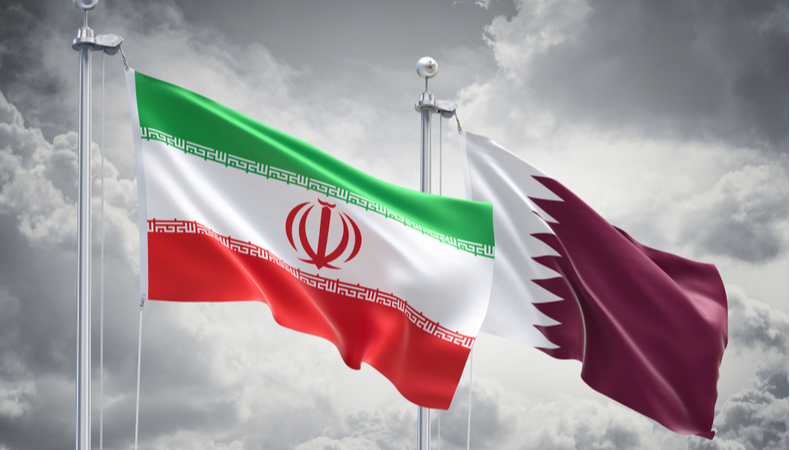 On Saturday, the Qatari emir Tamim bin Hamad Al Thani sent his congratulations to Ebrahim Raisi on winning Iran's presidential election. Iran's Interior Ministry made announcement on Saturday of Raisi winning the 13th Presidential Election in the country and bagging 62 per cent votes. However, the voter turnout was the lowest ever registered in Iran at 48.8 per cent. The 60 year old Chief Justice of Iran and cleric Ebrahim Raisi is set to take presidential office in August and thus succeed Hassan Rouhani as next president of the Islamic Republic of Iran.
Emir of Qatar's office said, "Emir Sheikh Tamim bin Hamad Al Thani sent a telegram with congratulations on the victory in the presidential election in the Islamic Republic of Iran to Ebrahim Raisi, wishing him success, and further development and strengthening of relations between the two countries."
Doha has pragmatically been a supporter of office of supreme leader of Iran, the highest institution in country. This also indicates that decision makers in Qatar will have special bond and inclination towards the presidential candidate who has support of Supreme Leader Ali Khamenei. Khamenei had himself appointed Raisi chief justice in March 2019. Though Doha hasn't had a chance to engage directly with Raisi, it seems all prepared to do so through leveraging standing ties both institutionally and personally. Qatar was working on engaging with Tehran's hardline government for months now. Reformists in Qatar were engaging in exceedingly politically tricky situation even before Iran's Guardian Council, the election vetting body, approved only seven candidates for election, all of which are conservatives.
Qatar and Iran share varied common interests, that brings them in close relationship, The first is their shared dominion over North Dome/ South Pars gas field. The largest gas field in world has brought both nations on same table since 1990s. Keeping "hedging strategy" in dominion, Doha's engagement with Tehran will effectively help it counterbalance risks by other Gulf nations.
The Qatari Emir has been known to gift other leaders bringing in a new stance to positive relationship. In 2018, The Emir gifted world's largest and most expensive private jets to Turkey's president Recep Tayyip Erdogan. Emir Sheikh Tamim bin Hamad Al Thani had gifted Erdogan Boeing 747-8 that's worth was estimated as $400 million. Turkey's state broadcaster had defined the gesture as "Thani's special love for Erdogan." The jet was previously a part of Qatar's VIP Amiri Flight feet that exclusively caters to royal family of Qatar and high ranking officials. The jet that has capacity to carry 467 passengers originally was outfitted to carry 76 passengers and 18 crew, with changed interiors to include lounges, boardrooms and even a hospital.
Doha and Tehran are set to embark on new relationship path under newly elected president Raisi. The relations are expected to continue to develop on positive path around common interests in the Gulf Region.