Rights group urges Tunisia to stop expulsions of African migrants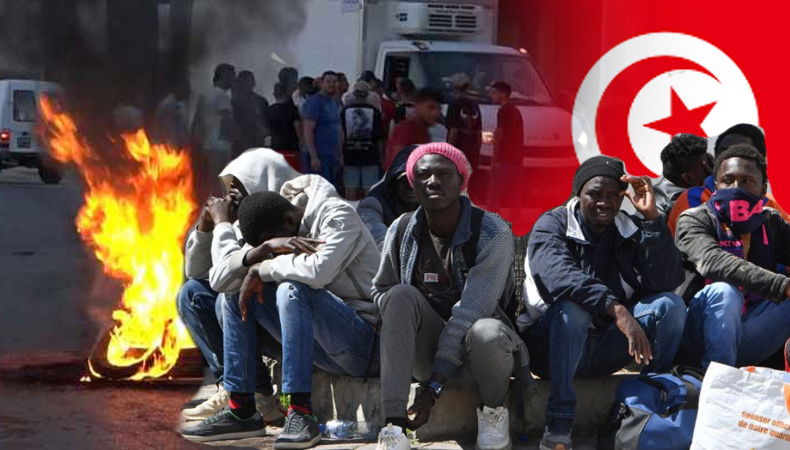 Human Rights Watch (HRW), an international non-governmental organization that defends the rights of people, has urged the Republic of Tunisia, the northernmost country in Africa, to stop collective expulsions of sub-Saharan African migrants.

Also Read – EU leaders presses Tunisia in bid to stem Med migrant flow
On Thursday, HRW urged Tunisia to allow migrants to access humanitarian services, especially migrants in a dangerous area of the Tunisia-Libya border.
A Tunisian rights group and a lawmaker said on Wednesday that Tunisia removed hundreds of the migrants to the Tunisia-Libya border. 
Disputes between migrants and residents went on for a week in Sfax, the second industrial city in Tunisia. Reportedly, a citizen was also killed because of the violence. Tunisians complained that migrants behaved badly, while migrants accused residents of being racist.
In recent months, thousands of undocumented migrants came to the port of Sfax. This led to an unprecedented migration crisis for Tunisia.
According to Tunisia's National Guard, the national gendarmerie force of the Republic of Tunisia, around 13,000 migrants were forced from their overcrowded boats near Sfax and returned to shore between January and March. 
In the first four months of 2023, around 24,000 people left the Tunisian coast in makeshift boats. Tunisia has become the biggest departure point for migrants who want to go to Italy. Tunisia is also pressured by Europe to stop the departure of large numbers of migrants from its coasts.
According to rights groups, Tunisian authorities sent hundreds of migrants of sub-Saharan origin from the city of Sfax to the border near Libya. The security forces expelled migrants from Sfax. 
According to HRW, most people were expelled from Ivorian, Cameroonian, Malian, Guinean, Chadian, Sudanese, and Senegalese nationalities. This also included 29 children and three pregnant women.
Also Read – Tunisian president proposes taxing the wealthiest
Lauren Seibert, a researcher in the Refugee and Migrant Rights Division at Human Rights Watch, said, "Not only is it unconscionable to abuse people and abandon them in the desert, but collective expulsions violate international law."