Rising violence in Arab-Israeli communities beleaguers the current coalition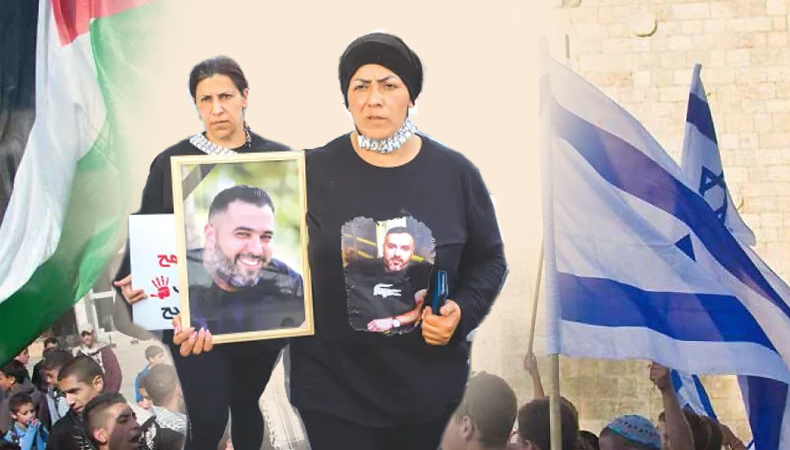 The Marijeh family is grappling with grief and seeking answers following a devastating shooting incident at their family-owned car wash in the town of Yafia, near Nazareth. The car wash held a special place in the community, not just as a place for vehicle cleaning but as a gathering spot where locals, particularly the youth, would convene on comfortable couches under the shelter of a large patch of shade, engaging in conversations that stretched into the evening. Tragically, the car wash's owner, 29-year-old Naim Marijeh, lost his life in the shooting.
Also Read – US expresses concern over Jordan's absence from Negev Forum, aims to resolve conflict
Described as a "massacre" by community leaders, the violent incident also left two individuals critically wounded, leaving the entire community in shock and mourning. In the wake of the tragedy, the Marijeh family, joined by mourners and journalists during a visit organized by Media Central, gathered in Hani Marijeh's mother's apartment overlooking the crime scene. Hani, Naim's uncle, expressed a deep sense of loneliness and vulnerability, emphasizing the need for support during this difficult time.
Tawfik Marijeh, Naim's father, sat beside his brothers Hani and Wajih, whose 15-year-old son Rami also fell victim to the shooting. Amidst the somber atmosphere, Tawfik rushed to provide chairs and espresso for the visitors, demonstrating resilience and hospitality even in the face of unimaginable tragedy.
The Marijeh family and the entire community are left searching for answers, longing to understand the motive behind the senseless act of violence that shattered their peaceful gathering place. They yearn for justice and seek solace in coming together, sharing their grief, and finding strength in their shared memories of the car wash and the precious moments spent there.
As the investigation progresses, the community is rallying around the Marijeh family, offering support, and vowing to stand united against such acts of violence. The car wash, once a symbol of community connection and youth engagement, will now forever hold the memories of the lives lost, reminding everyone of the need for peace, understanding, and the preservation of safe spaces for communal interaction.
Also Read – Egypt, France, Germany, and Jordan reaffirm their commitment to a two-state solution
While the Marijeh family and the community of Yafia face an arduous healing process, their resilience and determination to find answers and support one another serve as a testament to the strength of their unity. Together, they navigate the painful aftermath, seeking justice, and striving to reclaim a sense of security and togetherness that defined their beloved car wash.