Art & Culture Contributes to Saudi Arabia Economy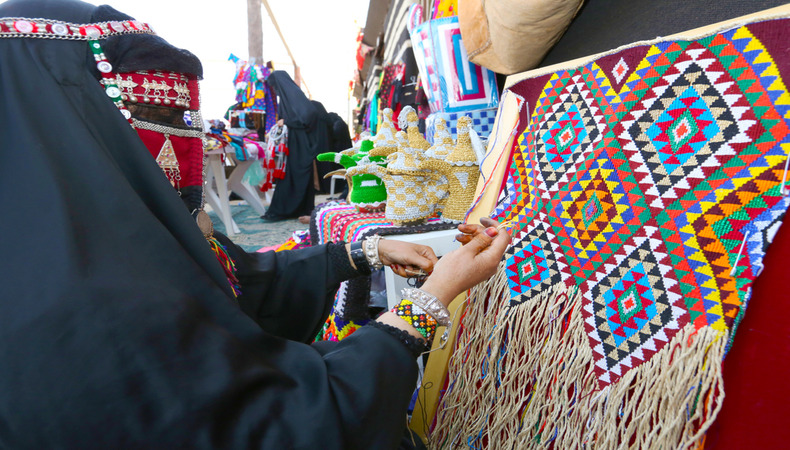 Acknowledging the potential of art and culture for social progress and economic growth, creative industries are a crucial part of Saudi Arabia's Vision 2030. The kingdom expects the culture sector to generate $20 billion in revenues, create thousands of jobs.
Riyadh is working to increase the contribution of the culture sector to the country's gross domestic product to 3 percent. Culture, be it art, fashion, entertainment, food and technology is also part of Saudi Arabia's plans to diversify the economy.
Amr Al-Madani, the Royal Commission for AlUla CEO, during a panel discussion at the "Future Investment Initiative Forum" in Riyadh said Vision 2030 made it clear the sector is an indispensable driver for their quality of life.
Culture is People's Expression
He said the world is moving on from institutional walls that used to hold the custody of culture (museums, galleries and research institutions). "We all must believe that culture is not within these spaces anymore, but with the space in between. It is about people's way of expression."
Al-Madani said they are capturing this by allowing culture to thrive in between institutions, in fashion, intangible histories, stories, leveraging the assets – focusing on consumer economy and economic drivers. "AlUla, Saudi Arabia's ancient desert landscape, is one of the centers for the Kingdom's cultural drive. It has a legacy of more than 200,000 years of human presence and 8,000 years of civilizations that one can see through ruins and numerous excavations."
The executive said the RCU has found value in nature and in the intangible history and stories of the inhabitants. "We have called this a cultural landscape. We are creating a living museum, and we want people to experience it fully. We want every local in AlUla to become a storyteller, and every visitor to become a co-producer of AlUla's future legacy."
Keep Reading
Swizz Beatz: Familiar face seen among spectators at AlUla Camel Cup
Leyja: Saudi Arabia's Latest Eco-Tourism Project
Art & Culture Stimulates Economic Sectors
Aya Al-Bakree, CEO of the Diriyah Biennale Foundation, said the inaugural editions of their biennales enhances the local cultural landscape and attracts international attention. He highlighted that these events are more than just showcases, they are catalysts for growth.
"The creative economy stimulates various economic sectors by bringing together talent across generations and disciplines from artists to scientists, challenging the status quo. Artists are risk-takers, knowledge producers and innovators at heart, and their work can inspire generations to shape the world according to their ambitions."
Al-Bakree believes a strong cultural sector can spark innovation and serve as a catalyst for growth, learning, social cohesion and mutual understanding between peoples, locally and internationally.