Saudi Arabia's crown prince reveals plans for The Line in NEOM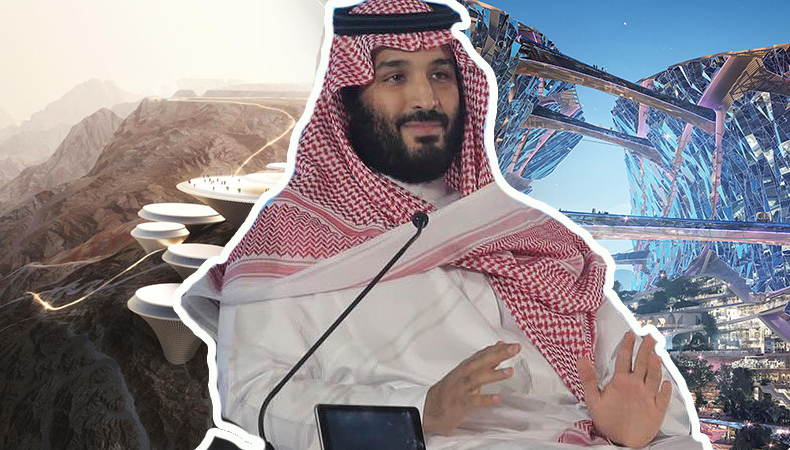 Saudi arabia–Mohammed bin Salman, the crown prince of Saudi Arabia, revealed on Monday the development's plans for The Line at NEOM. According to the Saudi Press Agency, the prince claimed the plan would achieve harmony between urban expansion and the preservation of the environment by addressing the issues with traditional flat horizontal cities and clarifying the internal structure of the multi-layered metropolis.
In January 2021, Prince Mohammed unveiled the basic concept and design for the metropolis, which redefines what urban development is and how future cities should appear.
The crown prince declared, "We are dedicated to implementing the principle of 'Building to the Top' through a team led by NEOM and a group of the greatest minds. At NEOM, we seek to be at the forefront of providing new and innovative solutions."
Prince Mohammed stated during the announcement on Monday that The Line would accomplish "the perfect life" and handle the pressing issues affecting humanity.
The Line is a declaration of our steadfast commitment to presenting a proposal to the entire world, and NEOM is a destination for individuals who dream of a brighter tomorrow, he said. "NEOM is one of the most important initiatives of the Saudi Vision 2030," he said.
Related Posts
According to him, The Line's designs represent what urban areas will look like in the future when there are no more highways, automobiles, or pollutants.
The project, which takes a fresh approach to urban planning, would run entirely on renewable energy and put people's health first, according to the crown prince.
"Zero Gravity Urbanism is a concept that involves layering city operations vertically, providing individuals the opportunity to move effortlessly in three dimensions to reach them," he stated.
According to the design plan unveiled on Monday, The Line will have an outer mirror facade, which will give the building its distinctive character and enable even its small footprint to blend with nature, according to the design plan. The interior, however, will be constructed to create "extraordinary experiences and magical moments," the crown prince added.
According to a statement released on Monday, The Line would eventually house 9 million people and be constructed on a footprint of 34 square kilometres, which is unprecedented when compared to other cities of a comparable size.
To construct this ground-breaking idea for the city of the future, "The Line will be created by a team of internationally recognised architects and engineers, led by NEOM," Prince Mohammed added.
Residents will be able to appreciate the nearby nature while roaming around thanks to the optimal climate that prevails inside the building all year round. Additionally, all of The Line's amenities will be accessible to residents within a five-minute walk.