Saudi citizen arrested for aiding illegal entry of a non-Muslim journalist in Makkah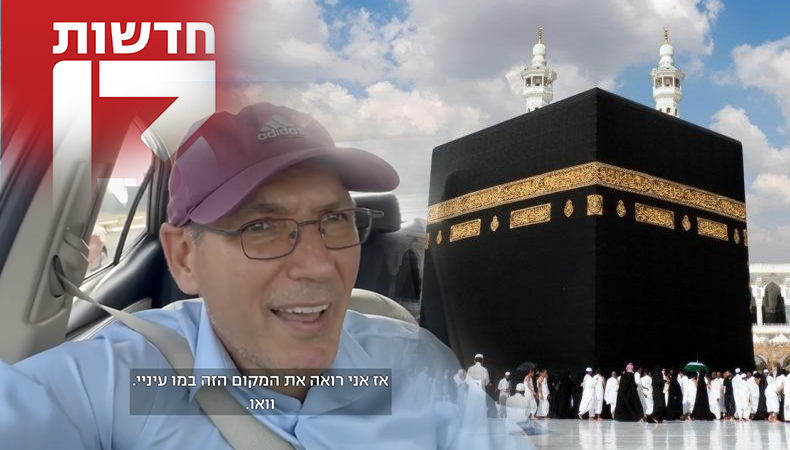 Saudi arabia– A citizen of Saudi Arabia has been arrested and referred to Public Prosecution for aiding the illegal entry of a non-Muslim journalist into Makkah, the holy city of Islam. Doing this he has violated the law of country that prohibits entry of non-Muslims into the city of Makkah.
The Saudi Press Agency (SPA) reported on Friday, ""Makkah region's police has referred a citizen to the Public Prosecution, who was a complicit in transferring and facilitating the entry of a (non-Muslim) journalist [who] holds the citizenship of the United States of America to the holy city of Makkah by passing through a path dedicated for Muslims only in an explicit violation of the laws that prohibit entry to Makkah for non-Muslims."
The statement added, "Therefore, he was apprehended, and legal action was taken against him."
Related Posts
Furthermore, the Makkah Police spokesperson has warned the foreigners visiting the country, saying that they must abide by the laws of Saudi Arabia, specifically in relation to the Masjid Al Haram in Makkah and the Prophet's Mosque in Medina. "All coming to the kingdom, must respect the regulations and abide by what it requires, especially with regard to the two holy mosques and the holy sites, and that any violation of this kind is considered a crime that will not be tolerated, and penalties will be applied to its perpetrators based on the relevant regulations".
The Israeli journalist Gil Tamari had filmed a 10 minute long report which was aired on Channel 13 News, that created a massive stir. Tamari was in Saudi Arabia to cover the visit of US President Joe Biden.
The video shows a blurred face of the driver of the car in which Tamari traveled to the Grand Mosque. As he crosses into the city of Makkah, he says in English: "Now I can say I was in Makkah."
"We decided to drive straight on, on a road intended for Muslims only. After the security check, the Saudi policeman ordered us to continue driving towards Makkah," Tamari said in the video.
After the video attracted lot of criticism globally, Tamari apologized through his Twitter page, "I would like to repeat that this visit to Makkah was not intended to offend Muslims or anyone else. If anyone feels offended by this video I sincerely apologise. The whole purpose of this endeavour was to highlight the importance and beauty of Makkah."