Britain To Brace For Impact Of Railway Workers Strikes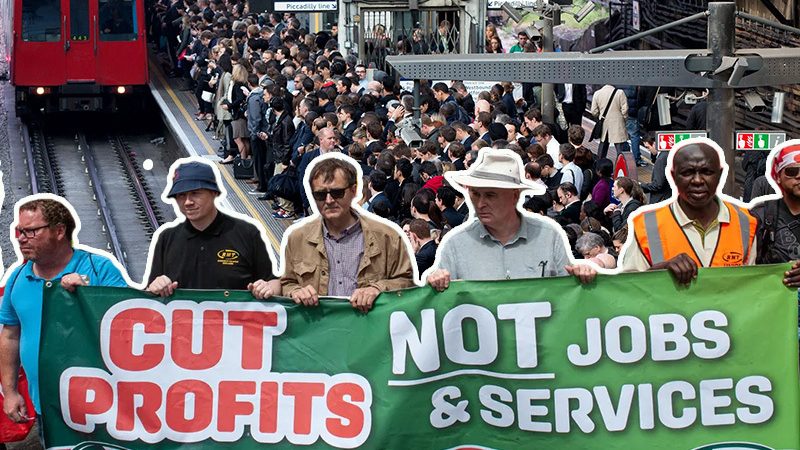 United Kingdom–The world's busiest and oldest underground metro system is on strike as its staff is up and arms against the pay scale and working conditions. Unions and the companies have failed to reach an agreement forcing the former to go on strike once again after June of this month.
On the strike will also be the London underground workers who will be announcing new action and staging a walk out on August 19, in its long-running dispute over jobs and pensions.
Rail network is said to affected with only one in a five rail networks running and, in many places, no networks functional. Picket lines will be mounted outside railway stations across the UK by thousands of rail, maritime and transport union workers, and passengers are being urged to only travel by train if they must, and to allow extra time and check when their last train will depart. This is going to be a one-day strike that breaks on the next day with workers coming back to work.
Related Posts
Andrew Haines, Network Rail chief executive, said: "Despite our best efforts to find a breakthrough, I'm afraid there will be more disruption for passengers this week as the RMT seems hell-bent on continuing their political campaigning, rather than compromising and agreeing a deal for their members.
All passengers have been asked to travel in advance to avoid being caught in the stalemate situation that has arisen between the staff and companies.
Steve Montgomery, chairman of the Rail Delivery Group, said: "We are incredibly disappointed that the RMT and Aslef leadership are continuing with this action, disrupting the summer plans of millions — including those attending the Commonwealth Games.
Members of the National Union of Rail, Maritime and Transport Workers (RMT) and Technical Standards and Safety Authority (TSSA) will strike on August 18 and 20, with the co-ordinated action set to cause travel chaos.