Saudi Energy Ministry condemns drone strike on Riyadh oil refinery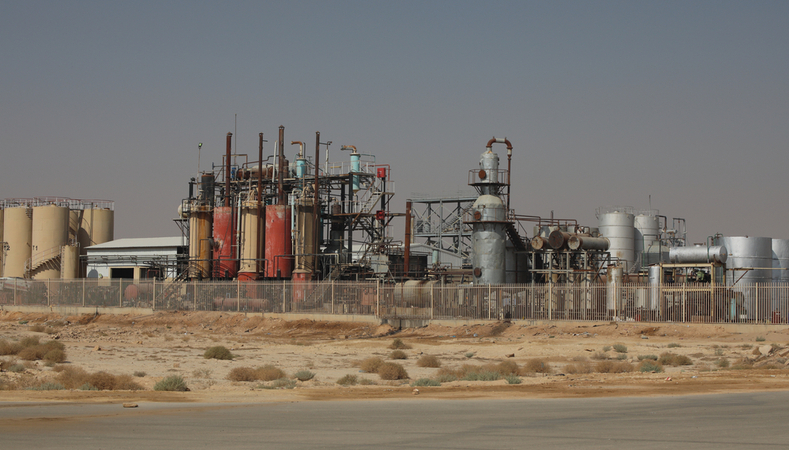 A drone attack struck an oil refinery in Saudi Arabia's capital of Riyadh on Friday morning. Saudi Arabia's Energy Ministry issued a statement, condemning the "cowardly attack". In the statement, the ministry has noted that the fire that was caused by the attack was brought under control and no injuries or deaths were reported. "No one was injured, and supplies of petroleum and petroleum products were not affected by the attack," the Kingdom's energy minister added.
The ministry further noted that "such terrorist and sabotage acts, which are repeatedly committed against vital installations and civilian objects, are not targeting the Kingdom alone, but the security and stability of energy supplies in the world and the global economy". The ministry also underlined that the last attack was at the Ras Tanura Refinery and the Saudi Aramco residential neighborhood in Dhahran. At the same time, it called on the international community to join hands against such terrorist attacks and confront all parties that are providing support to them.
As per reports, the international community has also expressed strong condemnation for the attack on the oil refinery in Riyadh. Condemning the attack, the Secretary-General of the Gulf Cooperation Council (GCC), NayefFalah Mubarak Al-Hajraf expressed GCC countries' support with Saudi Arabia and the Kingdom's deterrent measures implemented to protect its national capabilities. "The GCC also supports the Kingdom's efforts to stop such acts of sabotage and terrorism, and to confront all entities that implement it or support it," he affirmed.
Egypt condemned the attack, asserting that it is a "direct threat" to Saudi Arabia's security and stability, its people, global energy supplies. The Arab League also issued a statement, saying that the attack reflects the Houthi group's agenda to target not only Saudi Arabia, but threaten the global energy supplies. The Arab Parliament described the attack as a "dangerous reprehensible escalation and extension of the terrorist acts of the Houthi militia."
The GCC Secretary-General has also expressed support to the UN Security Council's statement calling for an immediate ceasefire of Houthi escalation in several countries across the region. The Houthi rebels on Friday claimed the attack in the Riyadh-based oil refinery using six drones.
"Our armed forces carried out at dawn today an operation… with six drones which targeted the Aramco company in the capital of the Saudi enemy, Riyadh," said Yahya Sarea, a Houthi military spokesman, as quoted by Reuters. Meanwhile, Saudi Arabia's Energy Ministry has yet not confirmed the perpetrators behind the attack.