Sudan Refuses To Bow Down To Military Takeover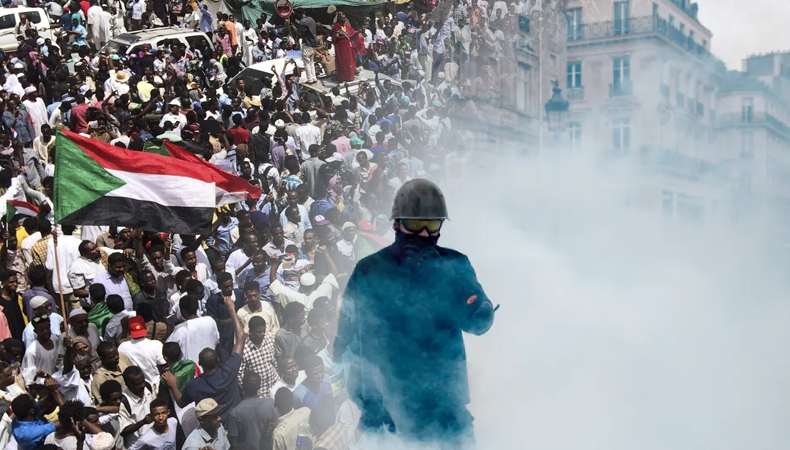 Sudan– Another nation is crying out loud against forced dictatorial leadership at the hands of a military coup. Sudan is out on the roads, protesting since October 25, against the military coup that has toppled the fragile government that had been battling stability amidst growing civil unrest.
Sudanese security forces are reportedly using force and muscle power to control the multiple anti-coup rallies, confirmed reports are coming in. Sunday was a busy day for citizens, as they thronged the length and breath of Sudan (especially Khartoum, Omdurman, Wad Madni and the northern city of Atbara) and carried out vocal anti-coup protests. They shouted out slogans, 'no military rule!'
Protestors did become violent as they barricade streets, set cars ablaze, chanting slogans that government should be of 'people's choice'. While the coup was put into action, the PM Abdalla Hamdok was detained as a prisoner in his own house. He was later released by the military to be put into house arrest.
Read | Security Council Voices Urgent Resolution To Coup Like Conditions In Sudan
Almost two weeks ago Gen. Abdel Fattah Al-Burhan dissolved the government, as well as the ruling joint military-civilian Sovereign Council — that was supposed to lead the country toward full civilian rule. Burhan also declared a state of emergency and detained Sudan's civilian leadership.
The situation is now calling for Sudanese Professionals Association (SPA) to step in that is seeking for two-days of civil disobedience. SPA is an umbrella of unions which were also instrumental in the 2018-2019 protests which led to the ouster of longtime strongman Omar Bashir in April 2019. A silent rally by teachers demonstrated power of speech and free will. Later, 87 teachers were said to be detained without reports of any casualties.
The teachers' rally came after the military leadership replaced heads of department at the Education Ministry, as part of sweeping changes it made in multiple sectors. "The protest rejects the return of remnants of the old regime" linked to now jailed ex-resident Bashir, the teachers' union said.
As in Myanmar, the military takeover continues to spark international condemnation, followed by punitive aid cuts and demands for a swift return to civilian rule. Meanwhile the Arab League is also planning to send a high-level delegation to bring the parties back to handling the running of their country.