Suez Canal opens as megaship refloats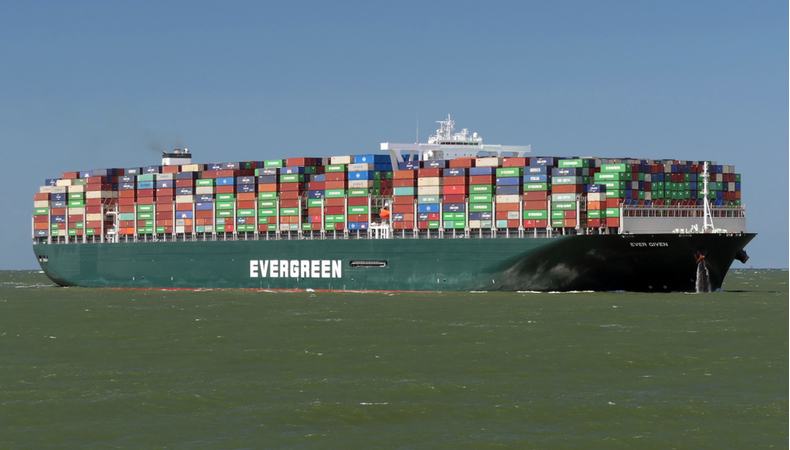 SUEZ: The MV Ever Given refloated and the Suez Canal reopened for traffic. The development sparked relief after the huge container ship, stuck for nearly a week, had halted an important artery for global trade.
Monday saw tugboat crews blowing their foghorns in jubilation after the Japanese-owned mega-ship, sized almost as four football fields, was completely dislodged from the Suez sandy banks. The news brought ease to oil prices around the world. The clogged waterway connects the Mediterranean and the Red Sea and it is the route through which almost 10 percent of world trade passes.
Admiral Osama Rabie, head of the Suez Canal Authority (SCA), around 3 pm local time announced the restart of shipping traffic in the Suez Canal. The SCA said that it will still take more than three days to clear the blockade of ships stuck at the southern and northern ends of the canal. The tailbacks had reached 425 vessels, hours before the ship was dislodged.
Maritime data company said the blockade had held an estimated $9.6 billion worth of cargo between Asia and Europe each day that brought the world trade gasping for breaths.
In a village of Manchiyet al-Rougoula, residents, in amazement, watched the immense container ship leaving the bank. A father and his family were on the roof of their red-brick house to witness a better view as the ship with nine levels of containers passed by.
Mohab Mamish, a former SCA chairman, told the AFP: "I am truly overjoyed … We were finally able to get out of a tight jam." Egyptians took to social media platforms sharing the news with jubilation. Social media also went flurry with memes. Of all viral memes included a montage of a man triumphantly carrying the ship on his back and getting applauded from the world.