'Survivor' 44: All you need to know about Yam Yam Arocho, the $1 million winner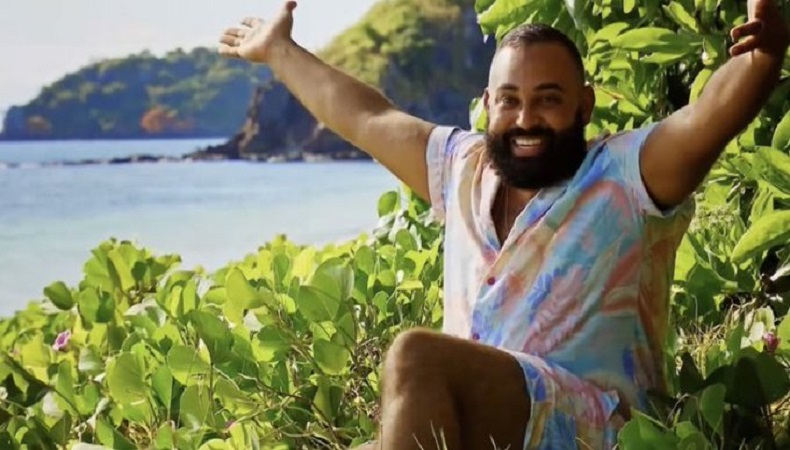 In a stunning conclusion last Wednesday, 31-year-old salon owner from Puerto Rico – Yamil "Yam Yam" Arocho – received the title of Sole Survivor on the long-running reality show "Survivor" season 44 and the whopping $1 million prize that goes with it.
The player beat other final contestants, Carolyn Wiger and Heidi Lagares-Greenblatt, in the 7-1-0 final jury vote, garnering the majority of votes from players he had a hand in voting out all season. Read on for all the exciting details.
Who is Yam Yam?
Popularly called Yam Yam, Yamil Arocho was one of 18 contestants on "Survivor" season 44. He was part of the Tika tribe.
But as the tribe swiftly dismantled owing to contestants getting injured or voted out, Arocho became an instrumental member of the Tika Three, an alliance he formed with Carson Garrett and Carolyn Wiger, one of the final contestants.
The alliance pitted other tribes against each other until they were left in the final four.
Did Yam Yam ever win immunity?
While his tribe won tribal immunity – after the merge, Arocho got his hands on individual immunity once. It was in the "Last Gasp" challenge, where contestants are in the ocean under a grate and must continue to breathe as the water level rises.
Yam Yam won the challenge, with his one hour and 25 minutes duration outlasting that of Lagares-Greenblatt.
Will the world ever see a "Survivor" 45?
While the 44th season of the show was filmed in the Mamanuca Islands of Fiji in June 2022, it premiered on CBS on March 1.
There will be a "Survivor" 45, host Jeff Probst has confirmed, with the same Mamanuca Islands selected as the filming location. Although no premiere date has been announced for the upcoming season yet, the new episodes could be 90 minutes instead of the regular 60 minutes.
Announcements are also yet to be made on the cast. But there are certain rumoured contestants, including Bruce Perreault, an original member of the 44th season who needed to be medically evacuated for a head injury.