Syria and Lebanon Putting Pressure on the US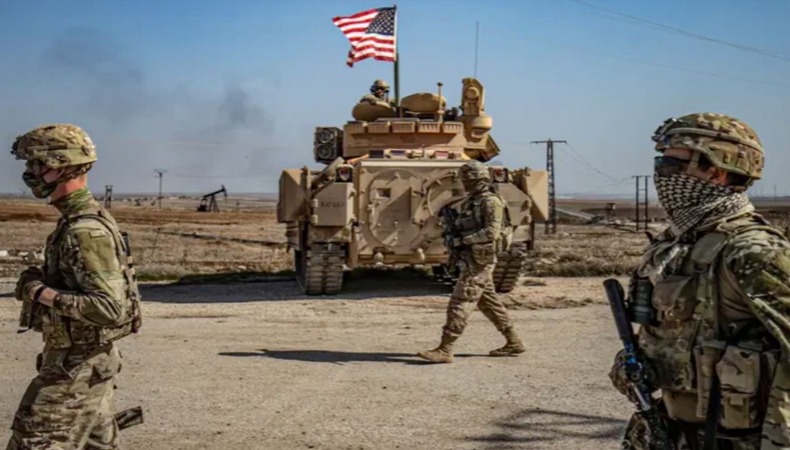 The US is trying to protect little brother Israel from Iran-backed groups in Syria and Lebanon with a shadow war. But the situation has accelerated. In the past 24 hours, US and international forces in northeastern Syria were attacked by rockets and drones.
An official confirmed that US forced fended off multiple drone attacks following America's two air strikes on facilities that were being used by Iran-aligned groups. The Pentagon said at least 56 US personnel suffered everything minor wounds and traumatic brain injuries since early October; all personnel have now returned to duty.
Lloyd Austin, the US Defense Secretary, said these attacks must stop. "If they don't stop, then we won't hesitate to do what's necessary to protect the troops." Air Force F-15E fighter jets struck several buildings on Sunday in Abu Kamal and a safe house in Mayadin.
Iran is not Afraid of the US
Amir Ali Hajizadeh, a top Iranian Islamic Revolutionary Guard Corps (IRGC) general, said Iran is not afraid of the United States. He reiterated that Iran is currently at the pinnacle of power and cannot be threatened.
"Iran has become a global power in terms of its missiles, drone, air defense and space capabilities. These capabilities have been showcased during maneuvers and operations, including the attack on Al-Assad air base and Hezbollah's 33-day war against the Zionist regime. They have been on full display and I don't think there is anyone that doubts our power."
In regards to the Israel's war against the Hamas in Gaza, Hajizadeh said its part of Benjamin Netanyahu's revenge against Palestinians. He warned that the longer these attacks go on, the more devastating their consequences will be for the Israeli regime. "All of this is a prelude to the Israeli regime's full collapse. Americans are bringing the same fate upon themselves and paying the price for Israel."
Keep Reading
Saudi Arabia and Africa Committed to Regional and Global Issues
Saudi Bringing Peace to Sudan With Jeddah Negotiations
US Faces Mounting Criticism
However, the Joe Biden administration is facing increasing criticism for standing by Israel's war in Gaza that has consumed the lives of thousands of children. Washington is also feeling the heat over frequent and more dangerous attacks against American troops in the Middle East.
Last week, Dana Stroul, Pentagon's top Middle East policy official, said it's quite clear that Iran and its proxy groups are escalating against US forces in Iraq and Syria. She added that the US has a range of options at its disposal to defend its troops.
The Pentagon said the latest American airstrikes were intended to disrupt the militias' activities and to put their personnel at risk, besides their munitions or buildings. Austin defended their decision saying the president has no higher priority than the safety of US personnel.