Syrian Refugees Face Heightened Deportation Threat in Lebanon and Turkey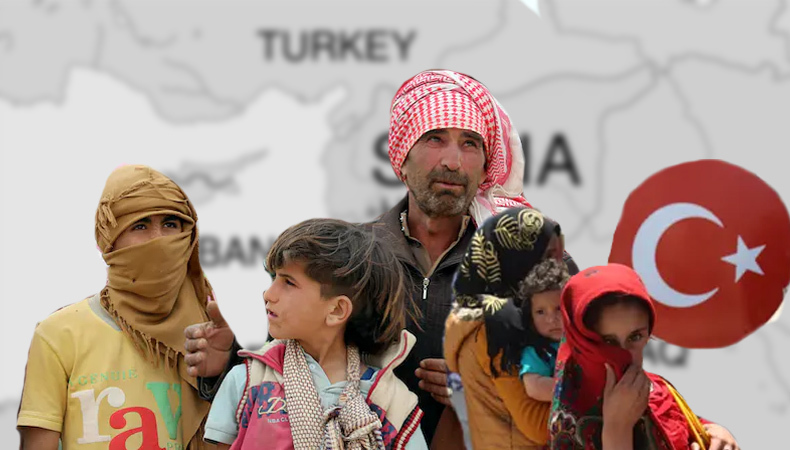 Lebanon and Turkey have recently stepped up their attempts to deport Syrian refugees, raising worries about the safety and well-being of vulnerable people seeking shelter and protection.
Also Read – Unveiled Memos Expose Vast Gaps that Derail Israel-Syria Peace Talks
Authorities in Lebanon have taken moves to impose tighter regulations against Syrian refugees, claiming economic pressures and limited resources as justifications for the crackdown. According to reports, Lebanese security personnel have raided refugee communities, detained individuals without legal documentation, and initiated deportation proceedings. The increase in deportations has created dread and worry within the Syrian refugee community, with many worried about their uncertain future.
Similarly, Turkey has increased deportation measures in an effort to address the massive number of Syrian refugees living in the country. Turkish officials have justified their actions by citing security concerns and the necessity to regulate the refugee population. According to reports, Turkish police have been undertaking operations to locate illegal refugees and assist them in returning to Syria. However, human rights organizations and refugee activists have expressed concern that some persons may be forced back into perilous conditions or risk persecution if they return.
Humanitarian organizations and activists have questioned recent events, highlighting the need for a more humanitarian and rights-based approach to dealing with the refugee crisis. They contend that forced deportations not only violate international human rights standards, but also fail to address the root reasons of displacement and the complicated obstacles that Syrian refugees face.
The UN High Commissioner for Refugees (UNHCR) and other international organizations have urged Lebanon and Turkey to follow international law and ensure that refugees are not subjected to arbitrary arrest, forced return, or other types of mistreatment. They have also asked the international community to increase aid to countries with substantial refugee populations, like Lebanon and Turkey, in order to relieve resource constraints and promote comprehensive and long-term solutions.
Also Read – Kazakhstan Proposes Abrupt End to Syria Talks in Astana
Efforts are being made to increase communication and collaboration among governments, humanitarian agencies, and host communities in order to develop more effective and humane solutions to the refugee crisis. The emphasis is on maintaining the safety and well-being of Syrian refugees while also assisting host countries in dealing with the obstacles.