Tala Bashmi Of Arab Origins Is In Top 100 Best Chef List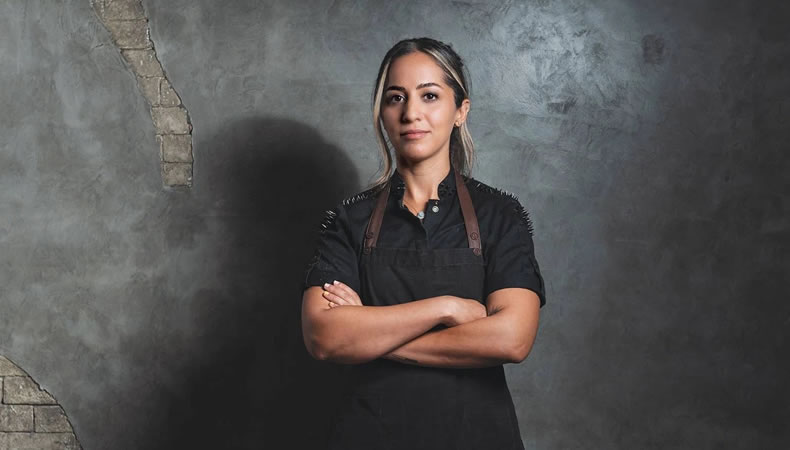 It's a feat and an achievement to see your name feature in world's most prestigious The Best Chefs award of 2022. Held in Madrid this year, Tala Bashmi has become the first Middle Eastern women chef to be featured in the top 100 names along the big culinary names like Massimo Bottura, Niko Romito, Yannick Alleno, Heston Blumenthal, Clare Smyth and Anne-Sophie.
The world admits that these are living legends in their field of work. Running her brand Fusions, Ms. Bashmi admits that this goes onto show that she is being noticed as she tries to bring Middle Eastern cuisine to mainstage with her fusion cooking.
Featured on the 93rd position, she is also one of the only 18 women to make in on the list of the best 100 chefs of the world. Her interest in the cuisine is an inheritance she is proud about. It is also a cultural identity she carries with her, handed down to her by her father through his in-depth knowledge of the ingredients used. She has used this interest to launch Baked by T, before joining the Culinary Arts Academy in Lucerne, Switzerland.
At the event, which was held at the Crystal Gallery of the Palacio de Cibeles, in Spain's capital, she met some of her all-time heroes. This includes Andoni Luis Aduriz, a Spanish chef who ranked number five and picked up the award for The Best Science Chef Award. Bashmi describes him as "humble, down to earth and very focused on what matters in this industry rather than distractions around, which I really admire".
Spain's Dabiz Munoz picked up the top accolade of The Best Chef for a second consecutive year for his work at DiverXO restaurant in Madrid. Noma's Rene Redzepi came second, while Spain's Joan Roca i Fontane rounded out the top three.
Bashmi, who heads The Gulf Hotel Bahrain's well-regarded restaurant Fusions by Tala, is no stranger to culinary accolades, having picked up her award for Best Female Chef in the region in Abu Dhabi this February. Her restaurant also ranked 39th on the first list of Mena's 50 Best Restaurants.