Tension rises in Syria, attacks against Turkish forces and protests against the army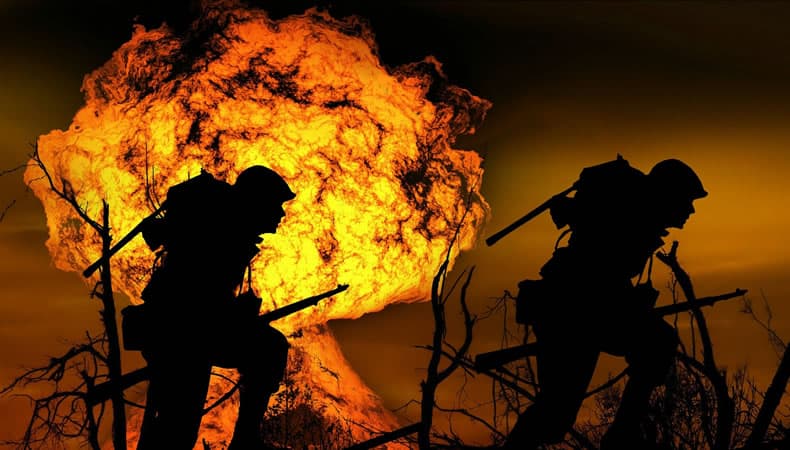 A wave of attacks against Turkish troops has begun in northern Syria, particularly in the al-Bab area north of Aleppo. The last one occurred just a few hours ago and saw an IED explode as the vehicle passed by an interpreter who worked for the TAF, injuring him. Another bomb, on the other hand, was defused shortly before near an Ankara soldier checkpoint in Achrafieh.
Last month, a member of the Turkish military police died in the same way, and a van loaded with explosives was detonated near the Fatima al-Zahra Mosque. None of the actions have so far been claimed, but there are three hypotheses in this regard, that it is the work of militiamen linked to Damascus or the Kurds, or of jihadists belonging to groups rooted in Idlib.
The campaign in the Syrian city is likely to continue. Turkey runs for cover, sending reinforcements and organizing roundups. Ankara is worried that with all the attention paid to Idlib, someone might try to create chaos in the city on the M4. Moreover, it seems that the campaign of attacks against Turkey will continue. It is no coincidence that the TAF and allied militias in the city north of Aleppo have just received new reinforcements and supplies.
Also, a series of roundups are underway up to the border with the territory controlled by the Syrian army. Ankara, pressured by Russia to reduce its military contingent and observation points in Idlib, fears that with all the attention focused on the West, there may be attempts to create chaos in the city. Especially as this is strategic, being close to the stretch of M4 that leads from Aleppo to Manbij, Ain Issa, Tall Tamr, Qamishly, and up to the Iraqi border. Losing control even partially would mean being cut off from the whole quadrant.
Meanwhile, hundreds of villagers west of the Euphrates have organized demonstrations to demand the SDF and Inherent Resolve to free their cities from government control and pro-Iran militias. They did so with placards against the Syrian executive and asking for help from the Arab-Kurdish forces.
The latest initiative started in Maamel, but there had already been some in several inhabited centers. The common perception is that IS in the quadrant is still active and poses a real threat. The Syrian army (SAA), in fact, despite various operations, has not yet managed to neutralize the terrorists. On the contrary, it has aggravated the problem by imposing not welcomed rules and prohibitions, as well as becoming the protagonist of several episodes of theft or gratuitous violence.