Thailand: Frontrunner Pita faces fraught PM Vote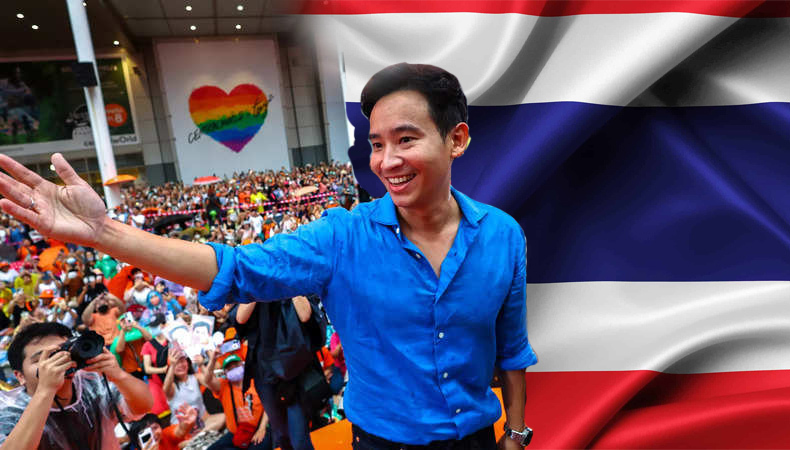 At the start of the parliament, the reformist election winner in Thailand was proposed as prime minister.
Also Read – Thailand And Saudi Arabia Sign Agreements Worth $85 million
Voters rejected the conservative military rule that had been in place since a coup in 2014, and Pita Limjaroenrat swept to victory in May. But to secure a majority, he needs the backing of legislators chosen by the same military leaders. Last-minute legal issues could result in Mr. Pita's disqualification. He denies violating the electoral laws.
His coalition has 312 votes, 64 fewer than the 376 votes needed to become prime minister.
Before the parliamentary vote, the progressive Move Forward party's leader asserted his self-assurance.
He promised to do his best to clarify all of the senator's questions and to present his vision.
The majority government of the people was being "blocked from getting to run the country in various ways," according to Mr. Pita.
"This is quite typical for our nation's path to power… He told the Thai Rath TV channel, "I am encouraged and hopeful to fix things as they come until the dream of mine and the people can be realized.
In addition to the votes he would require, Mr. Pita's aspirations appeared to take a further hit on Wednesday when Thailand's infamously conservative Constitutional Court accepted the Election Commission's recommendation that he be disqualified.
The court claims it is currently evaluating two complaints against the Move Forward leader, one alleging that he owns stock in a media company even though it has been dormant for 15 years.
In a separate complaint, Move Forward is accused of attempting to topple Thailand's entire political system by proposing changes to the harsh royal defamation lese majeste laws that have resulted in the imprisonment of hundreds of monarchy critics.
Although it is unknown when the Constitutional Court will rule, Mr. Pita technically retains the right to become prime minister even after being expelled from the legislature under Thai law.
Before Thursday's parliamentary vote, the 42-year-old former tech executive and Harvard graduate has led throngs of orange-clad supporters in large rallies across the nation.
At a rally held on Sunday in front of one of the largest malls in the capital, Bangkok, Mr. Pita said, "I don't know how long we will have to wait before the golden chance of July 13th will come again."
After nine years in office as prime minister of South East Asia, Prayuth Chan-ocha announced his resignation from politics ahead of Thursday's session of parliament.
Mr. Prayuth was the army commander who orchestrated the coup in 2014 to remove the government's civilian leaders, who were charged with egregious corruption. Since 2006, Thailand has experienced two military coups, both of which resulted in overthrowing a member of the influential Shinawatra political dynasty.
Paetongtarn Shinawatra, the daughter of exiled former prime minister Thaksin Shinawatra, is the leader of one of the largest blocs in Mr. Pita's coalition.
Under Mr. Prayuth's direction, the strict enforcement of the decades-old lese majeste laws, which can result in imprisonment for speaking against the monarchy, was criticized for being done so to suppress free speech.
People have been imprisoned during his term for things like selling duck-themed calendars and dressing up as the nation's queen.
Mr. Pita has pledged to put an end to Thailand's cycle of corruption and military coups and has referred to Mr. Prayuth's administration as the "lost decade" of the country. He promised to implement changes that would "demilitarise, monopolize, and decentralize" the nation.
Also Read – Saudi Arabia and Thailand restore ties, decades after Gem Theft
One of his most divisive campaign pledges is to change the lese majeste laws, which will be challenging given how highly the Thai people hold the monarchy.