Non-Oil Egyptian Sectors Buttress Dipping Wheat Supplies In War Times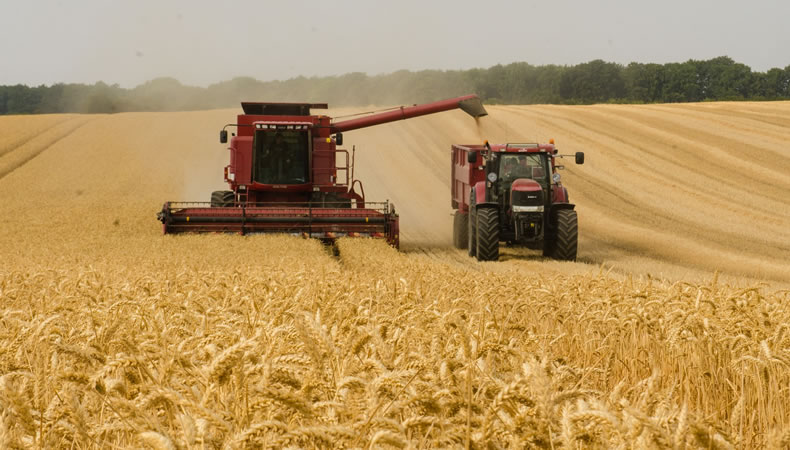 Egypt–Like many other Middle Eastern nations, who are heavily dependent on Ukraine and Russia for their imports, Egypt is also facing the same music. According to the leading credit rating agency S&P Global, Egypt's non-oil sector have been substantially been hit, and the government is focusing on wheat imports in particular.
S&P Global has estimated a sharp decline in Egyptian wheat scores since June 2020. The score fell to 46.5 in March from 48.1 in February. It was the sharpest decline. Ukraine is one of the largest exporters of wheat for Egypt. "The non-oil economy was clearly hit by the effects of the Russia-Ukraine war during March, with firms often seeing clients pull new orders back amid increased prices and economic uncertainty," said S&P Global economist David Owen, per the report. "Output levels followed suit with the sharpest fall since June 2020 during the first global COVID-19 lockdown."
In mid-March, prices of bread are hitting the roof as supply of wheat became difficult and expensive, owing to the Russian- Ukrainian war. As the country is the largest importer of the world, consuming almost 80percent of wheat, its government then found alternative sources to meet its population's needs.
Related Posts
A week before Ramadan, the Egyptian president ordered his government to fix the price of unsubsidized bread, consumed by an estimated 40 million Egyptians. Currently, Abdel Fattah El Sisi's media office has confirmed that he has asked that the supply minister to ensure bakeries have sufficient wheat flour to "streamline" the price of the free bread not covered by state subsidies and allow the ministry's inspectors to enforce the price. Egypt is now seeking imports from other countries such as India and ramping up domestic production.
As of now, non-oil sectors are also feeling the effects of the war. The economy is struggling and one of the poorest after Yemen and Syria. The economist have reasons to criticize the Egyptian government's decision to devalue the pound by 14% last month. "While the 14% devaluation of the Egyptian pound on 21 March may provide some short-term support for the economy, it will also likely accelerate cost pressures," Owen said. "Some firms have already seen a rise in import prices, which could constrain output and force a greater increase in selling charges." Meanwhile, Egypt has also made up its losses by upping its cotton productions. Also, the Suez Canal also recently raised toll fees to help the struggling economy and Egypt is looking to boost natural gas exports to Europe in response to the war.