Tunisian president names Ahmed Hachani as prime minister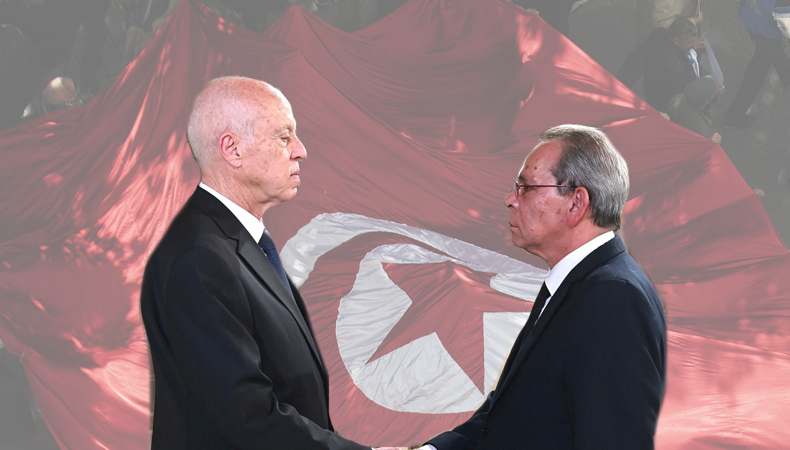 Kais Saied, the President of Tunisia, has appointed Ahmed Hachani as the new prime minister of the country, replacing Najla Bouden.
The Tunisian presidency announced the news early on Wednesday. Najla Bouden ended her duties as the prime minister of Tunisia. Subsequently, Ahmed Hachani was appointed as the prime minister of Tunisia.
Hachani took the constitutional oath on Wednesday. Hachani previously served as human resources director at the central bank of Tunisia. His appointment as the prime minister came amid a deepening economic and social crisis in Tunisia.
Saied told Hachani, "There are great challenges that we must raise … to preserve our homeland, our state and civil peace. We will work to achieve the will of our people and the desired justice … and to achieve national dignity."
In 2021, Saied sacked Prime Minister Hichem Mechichi and took control of all powers and dissolved Parliament. Saied's opponents accused him of a coup when he suspended the chamber in July 2021. Tunisia's main opposition party, the Islamist Ennahda, rejected Saied's move. Later on, Saied named Bouden as prime minister.
Keep Reading
However, Bouden's government failed to solve the economic and social crisis. Tunisia reached a deal last year for an IMF (International Monetary Fund) bailout loan of around $2 billion. However, talks have been stalled because of the reforms demanded by the IMF. Bouden's government supported the economic reform program. However, Saeid rejected any reforms that could cut subsidies on food. He said that cutting subsidies on food could cause acute social tensions.
In June, the European Union (EU) offered major financial support to Tunisia. The EU aimed to reduce the flow of irregular migrants across the Mediterranean Sea.
The EU said it was ready to offer Tunisia a 900 million euro package plus 150 million euros. European Commission head Ursula von der Leyen held talks with Tunisian President Kais Saied.