China's Leadership Shake-Up Fuels Speculation of Nuclear Strategy Shift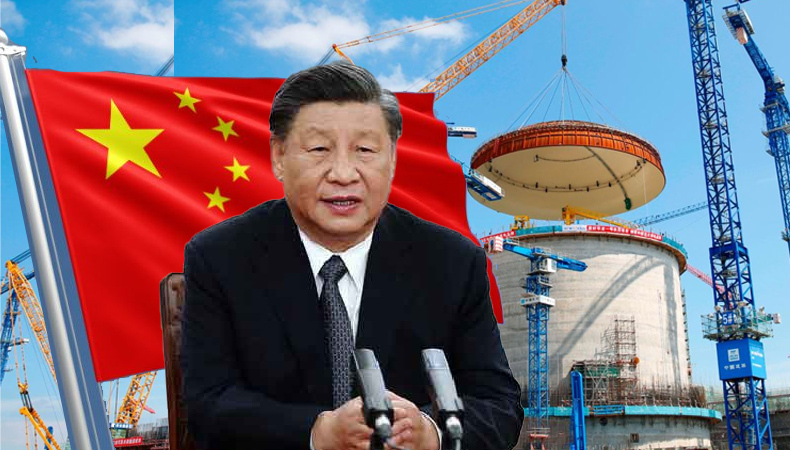 Recently, China saw an unanticipated and massive shake-up in its military leadership, particularly inside the elite unit in charge of its nuclear arsenal, which led to widespread purge rumours. Since General Li Yuchao, the commander of the Rocket Force division of the People's Liberation Army (PLA), and his deputy have been noticeably absent for months, there have been concerns regarding their whereabouts and situation.
The replacements for Wang Houbin, a former deputy naval chief, and Xu Xisheng, a party central committee member, represent the most significant changes to the military leadership in Beijing in almost a decade.
The timing of these adjustments is significant because, according to reports, China is undergoing a substantial change in its nuclear policy, which has sparked more interest in and conjecture regarding the causes of these personnel changes.
The importance of this purge was stressed by Lyle Morris, a fellow for foreign policy and national security at the Asia Society Policy Institute, who claimed that President Xi Jinping had taken unprecedented steps to increase his grip over the PLA. To achieve total control, there is still work to be done, as seen by Xi's continued worry over corruption among the ranks and pursuit of unwavering party allegiance.
Keep Reading
At a recent meeting, Mr Xi, who also serves as the head of China's top military command, the Central Military Commission, highlighted the significance of preserving the party's undisputed control over the military, according to Chinese state media.
The South China Morning Post reported last week that the commission's anti-corruption arm had opened an investigation into the two men and Gen Li's former deputy Zhang Zhenzhong, even though the Chinese government has not made an official statement regarding General Li's disappearance or that of his deputy.
Mr Wang and Mr Xu's most recent appointments were made immediately before the 96th anniversary of the foundation of the PLA on August 1. Both received promotions to full general status.
President Xi Jinping faces one of the biggest leadership challenges in recent memory due to the current leadership transition and the removal of former foreign minister Qin Gang. Before being dismissed by his predecessor Wang Yi without a formal justification, Mr Qin had missed a month's official engagements.
Notably, China's military underwent a widespread purge in 2014 that resulted in the prosecution of former deputy chairs of the Central Military Commission, Xu Caihou and Guo Boxiong, for corruption. A military tribunal gave Guo a life sentence, but Xu died before trial.
As observers constantly monitor for new events and evaluate the effects of these leadership changes on China's military and nuclear strategy, the situation continues to garner attention on a national and worldwide level.