Turkey strikes northern Syria regime outpost, kills 3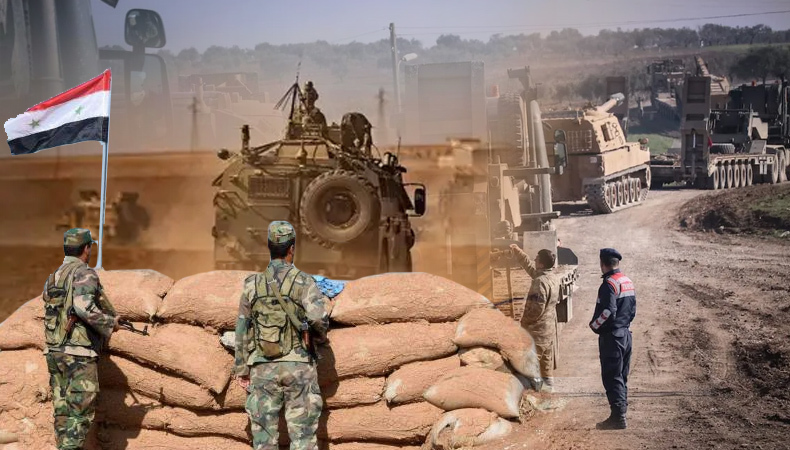 Turkey raided northern Syria on Sunday and struck outposts operated by the Syrian army and Kurdish-led forces. The Syrian Observatory for Human Rights said that Turkish raids also killed three people.
According to the Britain-based war monitor, the Turkish raids near the Kurdish-held border town of Kobani targeted positions of the Syrian army and the Syrian Democratic Forces. The three people, who died due to the raid, were wearing Syrian army uniforms, the Syrian Observatory for Human Rights said.
Several other fighters were also injured, while some were in critical condition, according to the Observatory. The raids were preceded by cross-border shelling from Kobani against the Turkish forces.
According to the official SANA news agency, Turkey has launched a series of cross-border offensives against Kurdish forces and the Daesh group since 2016.
Read more : Sweden and Finland pledge to fight 'terror' at NATO talks, says Turkey
Turkey stepped up its attacks in Kurdish-controlled areas of Syria in July. Turkish President, Recep Tayyip Erdoğan, said that Turkey is determined to clear terrorist groups, the YPG/PKK or the Kurdistan Workers' Party, from Syria as terrorists pose the threat to peace in the country.
While speaking at a trilateral summit with his Iranian counterpart, Ebrahim Raisi, and Russian counterpart, Vladimir Putin, Erdoğan said that Turkey expects its Astana partners to support Turkey's efforts to establish peace and stability in northern Syria.
Earlier, Turkey also said that Finland and Sweden have links with the Kurdistan Workers' Party and followers of Fethullah Gulen.
Last week, the United Nations Independent Commission of Inquiry on Syria said that "another Turkish ground operation" poses a threat in northern Syria.
Paolo Pinheiro, the head of the commission, said, "Syria cannot afford a return to larger-scale fighting, but that is where it may be heading."
According to various human rights groups, people in Syria are suffering from food insecurity, which is currently the highest it has ever been since the beginning of the Syrian civil war in 2011.