Syrian Prisoner Photos Trapped In War Crime Web Unearthen On A Private Website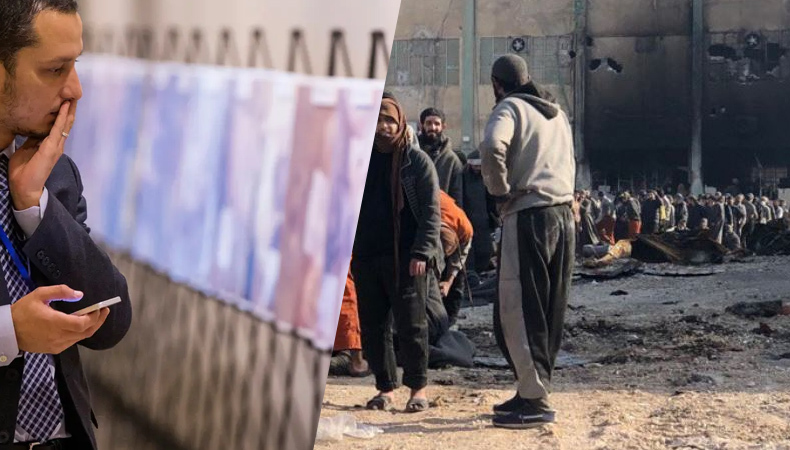 Horrors of wars of 2013 have come to surface over a private website that has stirred memories and exposed atrocities committed against Syrians kept in government detention. Some 800 images show the reality of war.
The Zaman Al-Wasl website is said to have received the full portfolio from a Syrian military photographer who took the images in 2014 and later defected. The Syrian government has not reacted or confirmed the authenticity of the pictures, but they have been widely spoken about in the social media already.
The photographer who deflected had then named the portfolio Caesar that became the Caesar Act to sanction Syria for indulging in war crimes by the United States in 2020.
Zaman Al-Wasl called the latest cache of photos "Caesar 2," suggesting the pictures have similar potential to shed light on the behavior of Syrian security forces.
Read more : Can Turkey Bring Assad and Syrian Opposition On A Common Ground Of Dialogue?
The deflection could have been a result of a diplomatic furor that erupted as these pictures came to surface in 2014. They later disappeared. Former war crimes prosecutors described those images as clear evidence of systematic torture and mass killings.
The fresh ones also show severe signs of manhandling, brutality, malnutrition amongst other bodily marks and bruises.
Tens of thousands are estimated to have disappeared in Syria's prisons since 2011, leaving families both in the country and abroad wondering what happened to their relatives. The UN Secretary General's office last month recommended establishing "a new international body to clarify the fate and whereabouts of persons reasonably believed to be missing in the Syrian Arab Republic."
While random appearance of pictures leaves bereaved families even more hurt, "these photos may help shed light on (the) destiny of individual prisoners, many of whom lost their lives in Aleppo prison. They may also be used by national justice actors in any future cases," said CIJA's director of external relations Nerma Jelacic.