Turkish Firm Gifts Drones To Ukraine Amid The War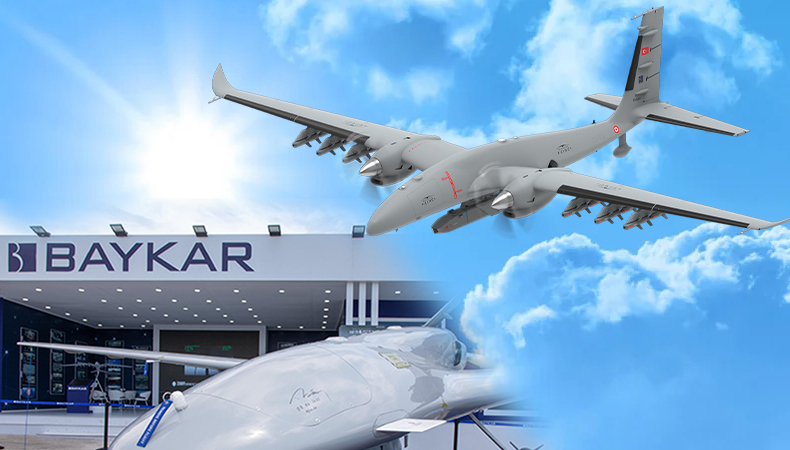 Turkey–Turkish defence firm, Baykar, which has Turkish President Recep Tayyip Erdogan's son-in-law as one of its directors, offered three unmanned aerial vehicles (UAVs) to Ukraine on Monday.
A crowdfunding campaign in Ukraine had reportedly raised enough funds to buy "several" of the Bayraktar TB2 model for Ukrainians to use in defence. However, the company doesn't want to accept the payments.
In a statement posted on Twitter, the company said, "Baykar will not accept payment for the TB2s, and will send 3 UAVs free of charge to the Ukrainian war front." The firm further said, "We ask that raised funds be remitted instead to the struggling people of Ukraine."
Related Posts
Turkish drones in Ukraine
Reportedly, many people contributed to the crowdfunding campaign in Ukraine. The TB2 drone is popular in Ukraine because it helps destroy Russian artillery systems and armoured vehicles in the country.
Ukraine had around 20 TB2 drones at the start of the war with the Russian forces. Ukraine also said that the Turkish drones proved their worth against the Russian forces. Earlier, Baykar had sold the drones to Ukraine despite Russian objections.
One of Baykar's directors is Selcuk Bayraktar, the husband of the President's youngest daughter. The company's other director is Bayraktar's brother, Haluk.
The announcement comes as NATO (North Atlantic Treaty Organisation) member Turkey is blocking the membership bids of Finland and Sweden.  Russia's invasion of Ukraine prompted both countries to consider joining NATO. Sweden and Finland submitted their written applications to join NATO in May.
Recently, the defence ministry said that Turkey would never allow terror-supporting countries to join NATO. Turkey said that both countries have links with terrorist groups, namely the Kurdistan Workers' Party (PKK) and followers of Fethullah Gulen. The Turkish government also accused Finland and Sweden of imposing arms export restrictions on Turkey.