United Nations has offered to mediate in order to get Libya back on track to holding elections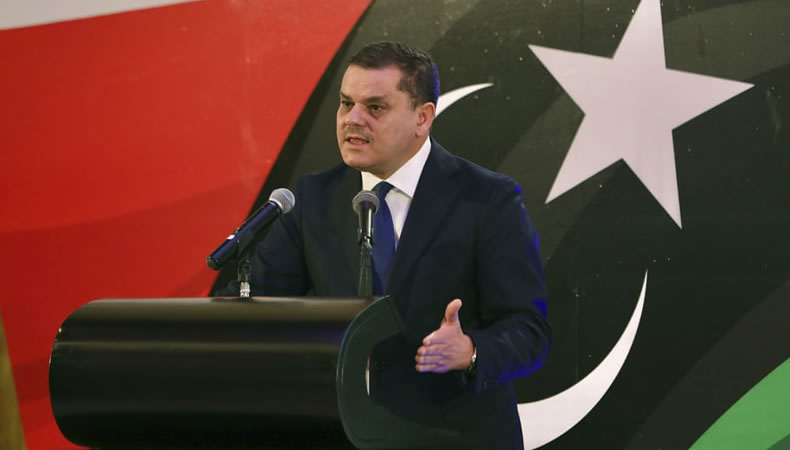 Libya–In a renewed drive for long-delayed elections, the UN's top diplomat in conflict-torn Libya offered to mediate between political rivals on Friday, warning against "escalation" after a parallel government entered office. Stephanie Williams' call comes a day after Libya's eastern-based parliament swore in a prime minister in a challenge to interim Prime Minister Abdulhamid Dbeibah, a move that analysts worry would lead to a fresh rift in the country.
In a series of tweets, Williams, UN Secretary-General Antonio Guterres' special advisor on Libya, warned that "the answer to Libya's dilemma does not rest in the formation of competing governments and endless transitions." She stated that she had requested the eastern-based House of Representatives and the Tripoli-based High Council of State (HCS) to each name six delegates to create a "joint committee devoted to drafting a consensual constitutional framework."
Khalid al-Mishri, the head of the HCS, expressed gratitude for her suggestion, noting that the organization had previously "established a constitutional base last September that may be developed upon to reach a national consensus." He said, "Yes to elections, nay to extensions." The eastern-based parliament did not release a public reaction right away. 'Without resorting to violence,' says the author.
Related Posts
Williams' proposal comes after presidential and parliamentary elections, which were scheduled for December 24 as part of a UN-mediated peace process, were postponed due to bitter disagreements over their constitutional and legal foundations, as well as the candidacies of several highly contested figures. That destroyed expectations of putting an end to a decade of turmoil that began with the overthrow of tyrant Moamer Kadhafi in 2011. From 2014 until early 2021, the country had two opposing administrations, until Dbeibah's administration was recognised by major groups following a truce late the previous year.
The United Kingdom, France, Germany, Italy, and the United States expressed alarm over recent events, including "claims of violence, threats of violence, intimidation, and kidnappings," on Friday. In a joint statement, foreign ministers from the five nations stressed, "Any dispute on the future of the political process must be settled without resorting to violence." Libya had two prime ministers again on Thursday: Tripoli-based Dbeibah, who has refused to transfer power to anybody other than an elected administration, and former interior minister Fathi Bashagha, who is backed by the parliament hundreds of miles to the east.
In response to the declaration of Western foreign ministers, Bashagha tweeted that his government's "objective" was to "organize transparent and timely presidential and parliamentary elections." Bashagha accused Dbeibah and his associates of closing down the country's airspace and arresting three ministers to prevent them from reaching the assembly to be sworn in during his inaugural speech on Thursday. Libyan media sites announced Friday that Hafed Gaddur, the foreign minister, and Faraj Khalil, the minister of technical education, had been released. "I'm in excellent health and I wasn't hurt or abused," Gaddur said on Libya's Al-Ahrar news station. The whereabouts of Culture Minister Saleha al-Toumi were still unknown.
Williams had earlier encouraged all parties to avoid "acts of escalation" and urged lawmakers to "engage constructively together to advance toward elections, for the sake of the 2.8 million Libyans who registered to vote" last year. She advocated holding a joint committee meeting on March 15 and drafting a constitution.
After gaining power in a 1969 coup, Kadhafi abolished Libya's constitution and governed for four decades using a combination of a personality cult, tribal alliances, petrodollar patronage, and military manipulation to forestall subsequent coup attempts. Libyan leaders agreed on a "constitutional proclamation" after he was deposed and died in the NATO-backed rebellion. In 2017, a group recommended a new constitution for the country.