Libya Ceasefire Agreement Under Threat, Warns Arab League Chief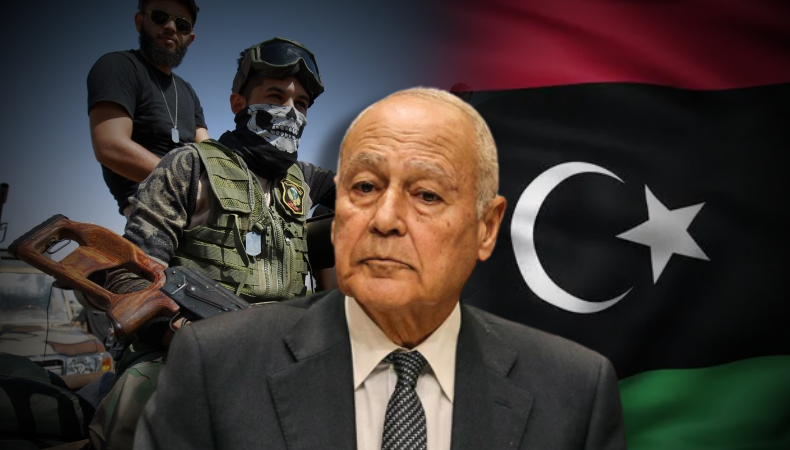 Libya–Arab League Secretary-General Ahmed Aboul Gheit has warned about the political situation of Libya. A standoff between the incumbent prime minister Abdul Hamid Dbeibah and former interior minister Fathi Bashagha has disrupted the political stability of Libya.
Ahmed Aboul Gheit said that the fight between two rival governments in Libya threaten to undermine the peace secured by the 2020 ceasefire agreement. He further said that the country could return to the difficult stage it witnessed before the agreement. This comes after the east-based parliament of Libya approved a new government headed by Fathi Bashagha. However, the existing Government of National Unity (GNU), headed by Dbeibah, rejected the vote and refused to cede power until the elections. The rivalry between governments in Libya may lead to the territorial division between Tobruk and Tripoli.
According to Arab News, Gheit appealed to all Libyan representatives to work seriously to hold national elections as soon as possible and fulfil the wishes of the Libyan voters. Gheit further said that elections are important for Libya to end the transitional stages and form a unified government. The Arab League source told Arab News that Aboul Gheit stressed the importance of holding the elections to put Libya on the path of stability.
Related Posts
Dbeibah was appointed in March 2021 as head of the UN-backed GNU to oversee the run-up to an election in December. Libyan elections were scheduled for December 24 last year. However, the elections were postponed to a later date. Around 3 million Libyans registered to vote in the December elections.
When the elections did not take place on time, the parliament, which mostly backed eastern forces during the civil war, declared the GNU invalid. However, the UN's Libya adviser, Stephanie Williams, recognised the GNU. Libya has been suffering since a NATO-backed uprising removed longtime leader Muammar Gaddafi in 2011.