US sanctions Iran-backed paramilitary groups' deputy 'Abu Fadak' in Iraq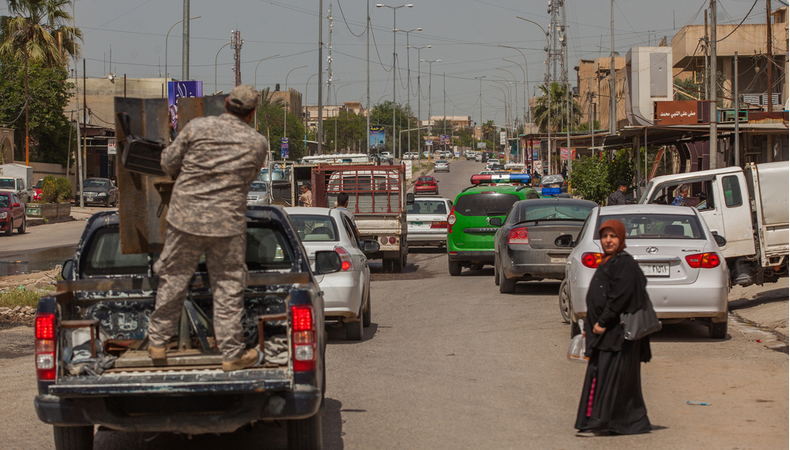 On Wednesday, Washington imposed sanctions on powerful Iraqi militia leader and deputy of an Iranian-backed umbrella of paramilitary organizations, terming him as an international terrorist figure.In the declining days of the Trump administration, US Secretary of State Mike Pompeo has tried to sanction and designate a huge number of people and organizations, and countries, as fear spreading terror organizations or supporters of terrorism.
Trump administration has targetted the Iranian-backed Houthis in Yemen, Cuba, and furthermore asserted Iran as a base for the terror group called Al-Qaeda, Asharq Al-Awsat reported.The move by Washington against Abdulaziz Al-Mohammadawi, known as Abu Fadak, was anticipated by numerous Iraqi authorities. On Wednesday, he was listed as a Specially Designated Global Terrorist. It was additionally the second time in seven days that a senior Iraqi state army official has been sanctioned by America.
Read more | Yemen: The United States to classify the Houthi militia as a terrorist group
According to the Jerusalem Post, the US says, Abu Fadak was born in 1968 and is also called Al-Khal, or the "uncle." The US mistakenly classified him as connected to the Islamic State or ISIS. However, Fadak's Kataib Hezbollah is a pro-Iranian Shi'ite organization that battled ISIS, which is a fascistic deadly Sunni jihadist organization with its roots in Al-Qaeda.He is an acting deputy chair of the Popular Mobilization Forces, a position he held following a US airstrike last January in Baghdad that killed the local army's deputy chief Abu Mahdi Al-Muhandis, one of the main founding member of Kataeb Hezbollah and creator of the umbrella organization of paramilitaries.
Aside from being a member of Kataeb Hezbollah, the US alleges Abu Fadak is working with the Iranian Revolutionary Guard's expeditionary Quds Force to "reorganize official Iraqi state security organization to rather uphold Iran's censure practices," as per the United States' State Department.The statement added that Iran-backed elements, including the Kataeb Hezbollah, are engaged with sectarian brutality and are answerable for assaults against Iraqi diplomatic missions and administration offices.