Why does Iran rely on shadow diplomacy?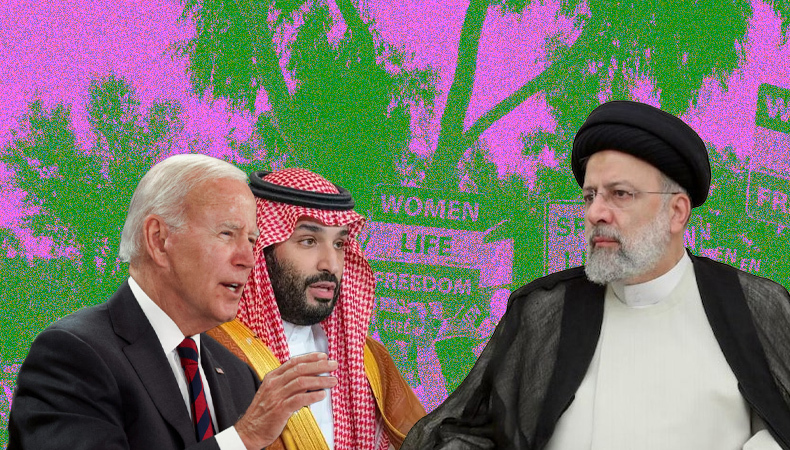 In recent months, a shift can be seen in foreign policy of the Islamic Republic of Iran, especially while dealing with the United States and Arab countries. 
The United States and the Islamic Republic of Iran are trying to reach agreements on almost everything, suggesting a transformation in Tehran-Washington relations. Recently, the two countries agreed on a possible prisoner exchange and the transfer of $6 billion in Iranian oil revenue stuck in South Korea.
The United States also welcomed the China-brokered deal that led to Saudi-Iran rapprochement because it aligned with American interests. The US saw it as a way to counter Russian influence in the region. However, Iran has always relied on shadow diplomacy.
Recently, Hossein Amir-Abdollahian, the Minister of Foreign Affairs of Iran, also visited Saudi Arabia. He wanted to restore diplomatic ties with Saudi Arabia. The Iranian minister said that the two countries can resolve various regional issues. He said that his country wanted to achieve security and harmony in the region. However, can this be possible? Iran is not compromising on its ideology. 
Keep Reading
Iran has been facing backlash over its treatment of women. Iran has adopted strict laws for women. Iranian women are required to follow Iranian laws. Recently, Iran's government also sent women for counseling in an effort to enforce regulations requiring them to wear hijab. However, the move drew sharp criticisms from rights groups.
Hezbollah's presence in Lebanon has also affected Iran. The United States considers Hezbollah a terrorist group. Hezbollah has also become a heavily armed force in recent years.
Iran's Revolutionary Guards founded Hezbollah in the 1980s. According to experts, it can be difficult to reduce the IRGC's influence in Iran.
Prince Faisal bin Farhan bin Abdullah bin Faisal bin Farhan Al Saud, the Minister of Foreign Affairs of Saudi Arabia, said that the restoration of the ties between Iran and Saudi Arabia was needed to resolve regional issues and improve regional security. Iran has a long way to go in order to resolve regional issues.