Will Karish Fields Gas Extractions Lead To Israel Hezbollah Face Off?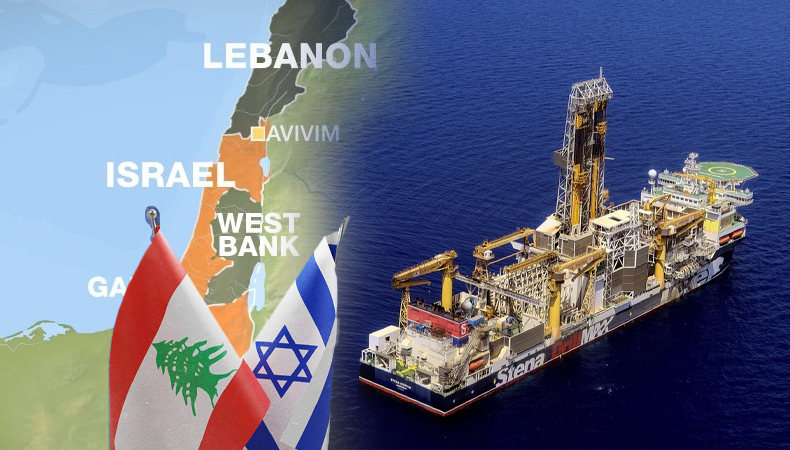 Chances of conflict have increased between Israel and Iran backed Hezbollah, as the former's contracted vessel to extract gas is about to be entering conflicting waters.
The disputed gas field falls somewhere between Cyprus and Israel's economic zone, an area that Lebanese Hezbollah claims ownership on. As progress to production in warming up in the coming weeks, there are chances of rising tension and stand off between Israeli forces and Lebanese armed group Hezbollah.
A Line 29 runs across the Mediterranean Sea starting from Israel going across. It goes across the Karish fields. Israel says the Karish field is located entirely within its exclusive economic zone, but Lebanon insists that part of the field falls within its own waters. The US has mediated in the dispute, which escalated in early June when Energean brought a production vessel into the field.
Now, Hezbollah leader Hassan Nasrallah, has threatened to attack Israel if extraction from Karish starts before a deal is reached. London-listed Energean, which is operating the production vessel, is tense. They do not want to be caught in the cross firing. But a conflict looks inevitable.
Strangely, the Iran backed Hezbollah's leader Nasrallah, has been quoted saying on August 9 that "the hand that reaches for any of this wealth will be severed". He believes the fields that are disputed to be his own property.
In response, Israeli Defence Minister Benny Gantz said an attack on Israel's gas fields could "trigger a response." In the negotiations, which have rumbled on for years, Lebanon had initially demanded 860 square kilometres of territory in the disputed area. But the talks were complicated last year when Beirut expanded its claim in the zone by about 1,400 square km, including part of Karish.
US is optimistic of a middle way, but the fresh threats from Hezbollah does not rule out chances of full-fledged conflict.