X Fails to Take Action on Hate Speech Amid Gaza War: Report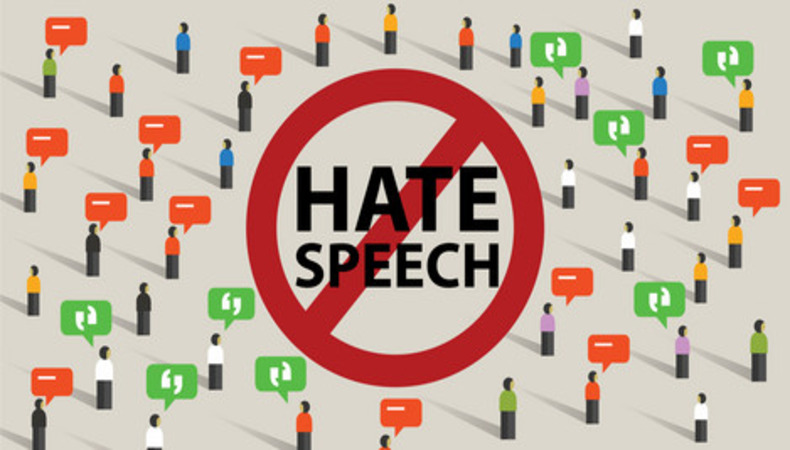 Hate mongers have leapt at the chance to hijack social media platforms to broadcast their bigotry and mobilize real-world violence against Jews and Muslims around the world given the accelerating armed conflict in Gaza.
A report by Center for Countering Digital Hate (CCDH) says X, formerly Twitter, hosts an overwhelming majority of posts that breach platform rules for promoting anti-Semitism, Islamophobia, anti-Palestinian hate and other hateful rhetoric.
It highlighted that 43 of the 101 accounts in the sample spreading hate speech on the platform are verified accounts; meaning that they benefit from algorithmic boosts to the visibility of their posts.
X Inaction
Imran Ahmed, CEO and founder of CCDH, said X has sought to reassure advertisers and the public that they have handle on hate speech. "But our research indicates that these are nothing but empty words."
CCDH's mystery shopper tested X's content moderation systems to see whether they have the capacity or will to take down 200 instances of clear, unambiguous hate speech. It found that hate actors appear to have free rein to post viciously anti-Semitic and hateful rhetoric on the platform.
Ahmed said this is the inevitable result when you slash safety and moderation staff, put the Bat Signal up to welcome back previously banned hate actors. "Musk has created a safe space for racists, and has sought to make a virtue of the impunity that leads them to attack, harass and threaten marginalized communities."
CCDH report comes despite Musk having labeled the non-profit organization as truly evil. The billionaire said CCDH spreads disinformation and pushes censorship. Moreover, Musk's lawyer sent a letter to the organization earlier this year for making a series of troubling and baseless claims that harm X and its digital advertising business.
Keep Reading
Nvidia Introduces the New H200 for Generative AI
WeRide Robobus Offers VIP Rides in Riyadh
X High on Hate Speech
It's not only CCHD's report. Anti-Defamation League, a Jewish advocacy group, says anti-Semitism content soared more than 919 percent on X and 28 percent on Facebook in the month since October 7. The Institute for Strategic Dialogue, a London-based group, says anti-Muslim hate speech on X jumped 422 percent on October 7 and 8, and rose 297 percent over the next five days.
Other organizations say hate speech against Jews and Muslim rose nearly 500 percent in the 48 hours after October 7. Researchers say hate speech has been driven by deep-seated emotions over the violence and stoked by extremists looking to further their own agendas.