Yemen government and rights groups urge international community to intervene to halt Houthi's Marib invasion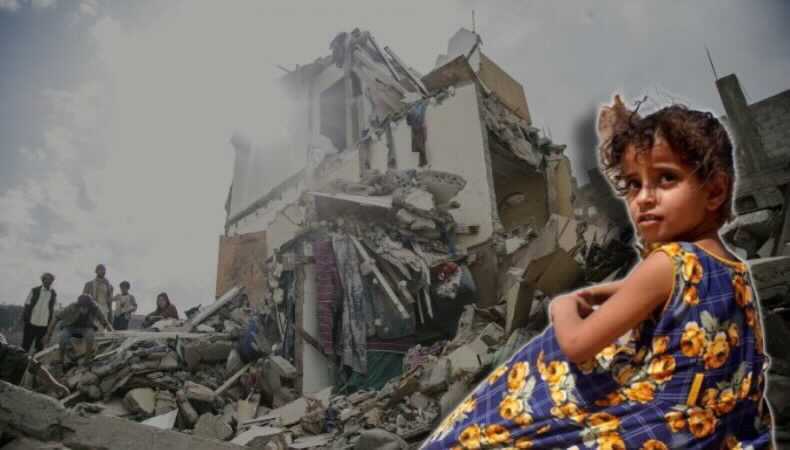 Recent offensive launched by Houthi rebels in Marib , invited strong condemnation from Yemeni government officials and various rights groups, which urged international community for immediate intervention. As per the government reports, dozens of Houthi fighters, died in the recent clash with government forces and allied tribesmen, backed by Arab coalition warplanes, which faced relentless Houthi attacks. The fighting broke out in Marib's Kasara, Serwah, Murad, Jada'an, and Al-Makhdra areas, which led to displacement of thousands of Yemeni people.
Yemen's Minister of Information Muammar Al-Aryani in his recent interview stated that the Iran-backed extremist group had been specifically targeting displacement camps in Marib, in order to use vulnerable civilians as human shields to get an upper hand in peace negotiation talks with the government. Highlighting the country's worsening humanitarian crisis, Al-Aryani said that the attacks by the terror group would impact over 2 million people, who had been residing in displacement camps, after escaping form constant attacks and Houthi suppression in their home provinces.
In a Twitter post, the Yemeni minister, raised a plea for help, saying, "We call for an international investigation into the crimes of Houthi militia against displacement camps in Marib province. This is a clear violation of the rules of international humanitarian law relating to the protection of civilians (during conflicts)."
Houthis have been trying to seize Marib, give its energy rich reserves in northern part of the country. Yemen officials accused Iran of supplying arms and missiles to the group in its pursuit to establish its stronghold over Marib since last year.
On Wednesday, fearing the escalation of crisis, the Geneva-based Euro-Mediterranean Human Rights Monitor, along with 30 other local and international human rights and civil society organizations, approached the EU's top diplomat Josep Borrell, with a written plea urging the Union to intervene. The rights group coalition warned the bloc against amplification of the crisis with Houthi invasion.
Raising serious concern over Marib invasion, Abdul Rahman Barman, the president of the American Center for Justice, one of the signatories of the letter, said "We participated in this letter as Marib hosts the biggest concentration of the displaced people in Yemen. We demand the international community to use its power to pressure the Houthis and to stop their assault on Marib."
The extremist group already has a history of not only committing various war crimes and human rights abuses against Yemeni men, women and children but also seizing the UN relief aid and funds meant for the country's civilian population dying of hunger and poverty. As per the reports published last year, about 70 per cent of Yemen's 30 million people resided in Houthi-controlled territory, with the number of people in dire need of aid estimated to be about 24 million in 2020.