214 years old Ukrainian Cathedral, was Bombed by Russia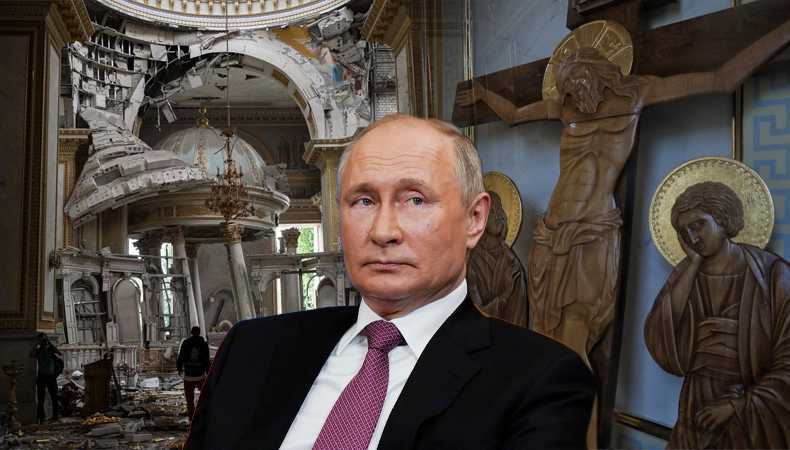 The old Orthodox Ukrainian cathedral in Odesa, a port city in southern Ukraine, was severely damaged by Russian missiles. According to Ukrainian officials, at least one person was killed and numerous people were injured in the strikes. Other historic structures were also destroyed, according to Ukraine's Ministry of Culture. The Transfiguration Cathedral, which was dedicated in 1809, is the most prominent church structure in Odesa. In 1936, during the Soviet era, it was destroyed, and it was later rebuilt. It is located in the heart of Odesa and is a UNESCO World Heritage Site.
Numerous craters have formed in the city, according to Ukraine's operational command, which also stated that "dozens of cars were damaged, many city buildings' facades and roofs were damaged, and windows were blown out" as a result of the strikes. There are power outages, which could cause traffic problems and change the public transport path.
The cathedral was not a target, according to the Russian defense ministry, which claimed it attacked locations where "terrorist acts" were being planned.
Ukrainian President Volodymyr Zelensky criticized the attack, saying, Missiles against peaceful cities, residential buildings, a cathedral… There is no justification for Russian evil. As usual, evil will prevail, and Russian terrorists for Odessa will undoubtedly face reprisals. They will experience this reprisal.
I'm appreciative of everyone who offers assistance and those who are thinking of and feeling for Odessa. We will overcome this. We'll make peace again. The Ukrainian leader said that to achieve this, we must defeat the Russian evil.
Josep Borrell, the head of foreign policy for the EU, claimed in a tweet that to destroy Ukraine, Russia has already destroyed hundreds of cultural sites.