After Prime Minister resignation, Tunisia's parliament speaker narrowly survived a confidence vote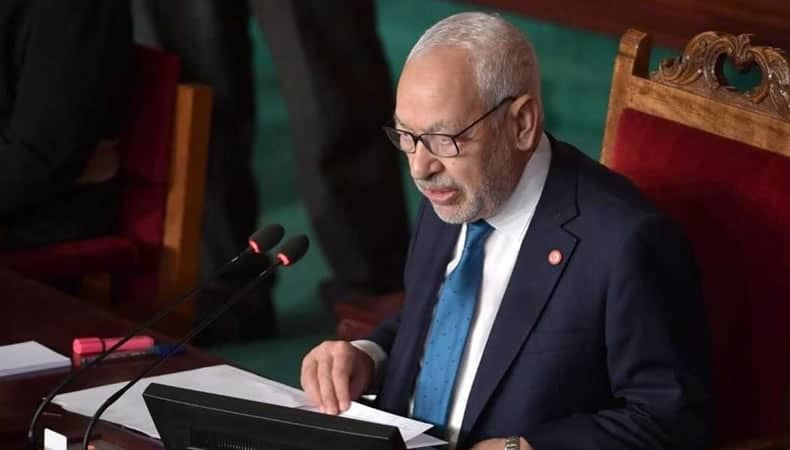 The motion of no confidence against the president of Tunisian parliament, and leader of the local Islamic party Ennahdha, Rachid Ghannouchi, has not passed. With 97 votes in favor, 16 against, 18 nulls and two blank ballots, the motion did not reach the 109 votes necessary for its approval Thursday. The confidence vote took place by secret procedure and behind closed doors, without debate to ensure fairness of method, according to Nasrine Laameri, press officer of the parliament's bureau in Tunis.
Ghannouchi had announced that he agreed to submit without problems to the motion of no confidence presented by 73 deputies for mismanagement of the legislative institution and violation of the internal rules of parliament, declaring confident that it would be a time to renew his confidence as president of the 'classroom.
Four signatory parliamentary groups: The Democratic group, Tahya Tounes, National Reformation, the National group, as well as independents and members of other parliamentary groups, such as the Free Desturian Party.However, with Ennahda and the conservative Karama party boycotting the vote to show their opposition to the motion, only 16 MPs offered him formal support.
His slim margin of victory may only deepen the country's political divisions after the resignation of the Prime Minister, Elyes Fakhfakh, two weeks ago. On July 25th, the Tunisian President Kais Saied, after ten days of consultations with political parties and parliamentary groups, has entrusted the task of forming the new government to the outgoing Minister of the Interior Hicham Mechichi. He will have one month of non-renewable time to create his government team and appear in Parliament for confidence.Elyes Fakhfakh, overwhelmed by a case of alleged conflict of interest and showy pulling the plug from the Islamic party Ennahdha, first force in Parliament, resigned on 15 July.
Mechichi's task now will be to reach the most consensus around his team in a precarious socio-economic moment for Tunisia. With a Parliament as fragmented as the one that came out of the last elections, with no political force above 25% of preferences, Mechichi will have the difficult task of putting together thegreatest number of consents, to offer the government a chance for success.
Ghannouchi's small margin of advantage may indicate that Ennahda will now face more aggressive opposition in the parliament from parties that voted against him, potentially hampering efforts to agree on a new government.With the economy in crisis, social protests already begun in Southern Tunisia, in the Tataouine region. And with an increasing number of young people who decide to emigrate to look for a better future elsewhere.